Clio announces new integration to ease client intake for legal professionals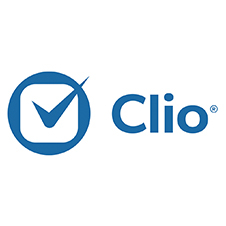 Clio, the world's leading cloud-based legal practice management software, announced today the release of a new integration with Halo NBI that will ease client intake for legal professionals, as well as facilitating syncs with Hubspot and InfoTrack.
Halo NBI is a client intake app that allows lawyers to process new clients and matters quickly, efficiently, and accurately. Customer Due Diligence can be a time consuming process, leading to mistakes and omissions in information, requiring data to be entered into multiple systems and leaving lawyers open to the risk of taking on bad clients. Halo NBI mitigates these risks by performing conflict, anti-money laundering, and identity checks along with risk assessments of each new client entered into Clio.
Halo NBI also integrates Clio with Hubspot, the leading inbound marketing platform, and AML search providers like InfoTrack to reduce time spent on data entry and increase efficiency.
Speaking before the launch Egan Ludlow, founder of Halo NBI said "Clio and Halo NBI integrate multiple online services to make it easier to perform your Customer Due Diligence and manage your practice efficiently online".
Derek Fitzpatrick, Clio's General Manager for EMEA added "Thanks to this integration busy lawyers can capture all of the client information they require via web forms that will automatically migrate the data into their Clio account, leading to less paper usage, fewer administrative hours, and improved client experience. The further integrations with Hubspot and InfoTrack should make Clio an even more attractive prospect to solicitors specialising in conveyancing and those looking to ramp up their marketing efforts."