Clio launches at new modern practice, Roche Legal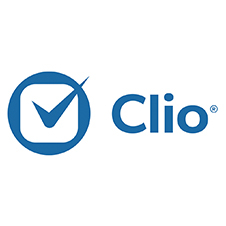 Clio, the world's leading cloud base legal practice management solution, has today released a case study on its successful use at York-based Roche Legal.
After ten years of practising law Rachel Roche established Roche Legal with a vision to modernise the way private client solicitors do business, focusing on offering personable service with modern edge. Roche Legal deals with wills, probate and estates, powers of attorney, and court of protection.
After trying out other solutions Rachel came across Clio and hasn't looked back since. On choosing Clio, Roche said "I chose Clio primarily because it's in the cloud and therefore accessible from anywhere and secure. I also particularly like the fresh and modern interface."
Having Clio available from any device is essential to the effective running of Roche Legal: "Long gone are the days when I had to lug a suitcase of files around! This means if I'm on the road and take a last minute appointment, I don't have to worry about not having the file with me, as all of my files are always with me."
Derek Fitzpatrick, General Manager for Clio EMEA, added: "Clio is perfect for firms like Roche Legal, allowing sole practitioners to manage all aspects of their firm and then scale up quickly when adding new employees. We're delighted Rachel has chosen to share her story with us."
Read Rachel's story and see how she's used Clio to save time and increase revenue at www.clio.co.uk.