Clio ranks in Deloitte Technology Fast 500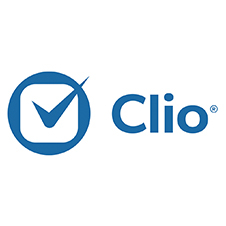 Clio, the leading cloud-based legal practice management provider, is delighted to announce that they have received the prestigious award of being named the 177th Fastest Growing Company in North America on Deloitte's Technology Fast 500 list.
The acclaimed award is a ranking of the 500 fastest growing technology, media, telecommunications, life sciences and energy tech companies in North America. Their ranking in the Top 200 is a reflection of not only the disruptive tech Clio continues to create – but Clio's rapid revenue growth of 436% percent in the last four years.
In order to be eligible for Technology Fast 500 recognition, companies must innovate and grow, harnessing the power of emerging technologies to disrupt and influence business. Clio's innovative legal practice management platform has done just that; reforming both the legal tech industry, and the way in which lawyers practice law, run a firm, and a business.
This award comes just after being named the 20th Fastest Growing Tech Company in Deloitte's Technology Fast 50 Awards.
Clio's co-founder and Chief Executive Officer, Jack Newton, explains what he feels has driven the company's phenomenal revenue growth: "When Rian Gauvreau and I launched Clio seven years ago, we felt the legal industry's transformation via technology, and in particular cloud computing technology, was inevitable. We're proud to be one of the primary drivers of that transformation, and are thrilled to be recognized by Deloitte and the Fast 50 and Fast 500 awards."