Clydes-BLG: merger of equals or wholesale takeover?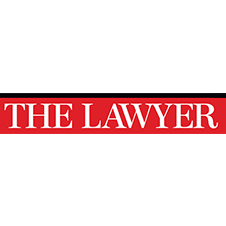 Last week's news that the Barlow Lyde & Gilbert (BLG) brand will disappear as part of the firm's November merger with Clyde & Co supports the argument that the deal is more a takeover than a merger of equals.
The facts speak for themselves: the enlarged firm will be called Clyde & Co (although the smallprint will make note of the fact that BLG is included); BLG's 100-strong partnership will be reduced by 15 while Clydes partners will be unaffected; BLG partners will be transferred on to Clydes' lockstep; and Clydes senior partner Michael Payton and chief executive Peter Hasson will hold the same roles in the combined firm while BLG chief executive David Jabbari and senior partner Simon Konsta will have management board roles.
One partner in a rival firm says: "Clydes looks to have taken the best of BLG and the rest have to look after themselves. If it was BLG saying, 'we're staying exactly the same and we're merging with someone twice as profitable as us', they'd be shouting it from the rooftops, but they're not."
Welcome aboard
That said, there is no escaping the fact that BLG has some stellar practices that will be a welcome addition to Clydes' portfolio. In particular, its casualty insurance group, which serves composite insurers, is considered to be market-leading, as is its professional liability practice.
As a result BLG was able to flex some muscle when it came to the merger negotiations and it has three spaces on the combined management board - the third partner is yet to be decided - while Clydes has two.
It is easy to see why Jabbari and Hasson get along. Both are straight-talking non-lawyers with strong commercial instincts, so it is unsurprising that they talk about setting aside what Jabbari calls "vanity issues" such as brand and titles to be "pragmatic and robust" by focusing on integration and profitability.
They are obviously at ease in each other's company and recognise that they have to establish trust so that co-dependence can grow between the partnerships.
Hasson compliments Jabbari and Konsta on how they have repositioned BLG in the past 18 months to make it an attractive proposition for merger.
Jabbari returns the compliment by paying tribute to the financial stability of Clydes as a result of sound management.
"You'd be crazy to put vanity issues in play when we're talking about management," he says.
It is this sense of being practical that they are trying to convey to partners. Both recognise that a merger of this magnitude is, as Jabbari puts it, "an emotional process as well as a professional one", but for the integration to be successful that needs to be overcome.
Hence the negotiations have been prioritised in order of difficulty.
"We've tried to take the tough decisions upfront so we can continue to develop the business," says Hasson.
Cover notes
The fierce rivalries of the past are, it seems, about to be put to bed forever. The tie-up is the largest domestic merger of its kind and has given other players in the insurance market a reason to look again at how they compete.
Although the merger of Beachcroft and Davies Arnold Cooper may not be on the same scale, there is no doubt the motivating factors behind it were similar.
According to Hasson, one of the key drivers of the merger is the fact that insurers are cutting panels to the bone on a global level.
"The insurance industry is consolidating suppliers on a global basis," says Hasson. "The UK insurance industry is much more international. Our clients are saying 'we've just opened in Canada - we want you there'."
Earlier this year Clydes did just that, opening in Canada through a merger with insurance firm Nicholl Paskell-Mede (NPM) (The Lawyer, 7 March). The move came after Clydes client RSA moved into the jurisdiction through a £260m tie-up with GCAN Insurance.
Jabbari agrees on the point about legal panels. "There's stronger competition for panel places and there's a more sophisticated procurement ethos," he says. Although those global panels might currently only extend to protection and indemnity clubs (marine insurance) and the aviation industry, sources agree that it is only a matter of time before insurers start establishing global rosters.
To be ahead of the game BLG needed the international strength that has so far been out of its reach. When the firm's aviation team announced it was defecting to Holman Fenwick Willan (The Lawyer, 24 March), a hurdle to the Clydes' merger was cleared and the talks began.
One of the key market concerns about the merger was that the combined firm would be riddled with conflicts. There was certainly a conflict between its two aviation practices, with BLG acting for Rolls-Royce and Clydes for airline Qantas in their dispute over so-called 'superjumbo' engines.
However, Hasson and Jabbari dismiss suggestions of wide client conflicts as mere market speculation.
"We operate in similar markets, but don't come up against each other very often," Hasson explains. "If you look at our histories Clydes came up through the London market and moved into the international insurance market, while BLG has relationships with composite insurers."
Take two
There is a clear distinction between what is regularly referred to as the London market - Lloyd's of London - and the composite insurance market - companies such as AXA and although there may not be conflicts between the firms on pure insurance, there are some areas where the practices overlap, such as the ever-shrinking reinsurance market and the corporate sector. It is understood that this is where the axe could fall.
BLG's limited inroads into the Lloyd's market depended heavily on its specialised services, but it never challenged Clydes' lead in the sector. Equally, BLG has invested heavily in its relationship with composites, last year acquiring the volume arm of now-defunct Halliwells so it could offer a broader range of services in line with client demands.
In coming together and using the strengths of Clydes' international practices and BLG's domestic operations, the two firms are placing themselves out of reach of the competition, for the time being at least. There is also no denying that Clydes has effectively taken out its main competitor.
All this at a time when the big insurance players are looking to streamline their cost bases even further.
"The insurance market is about 10 years ahead in terms of consolidation and that can only filter through to its legal service suppliers," one senior partner says. "They're bearing down on rates. It started in the volume arena and is now moving up to premium work. One can't assume that panel places will come easy any more - it's inevitable they'll be cut and in-house lawyers will be stopped going off-panel to help save cost.
"There are lots of mid-tier firms that will find themselves pushed out of the market, which is what was happening with BLG. Luckily for them this deal makes perfect sense for both sides."
Aftershocks
Will we see Clydes sending BLG partners to various corners of the world? Will there be office closures in overseas jurisdictions where the two firms both have presences? All this will be decided by management in the coming months.
There will be instances where it will make sense to redeploy partners, Jabbari says. For example, BLG partner Roderic McLauchlan is set to join Clydes' office in Toronto. Prior to joining BLG McLauchlan was at Clydes' Canadian merger partner NPM and his move is seen as a natural fit.
In the coming months other moves like this are likely to be put in place, while in the jurisdictions in which the firms overlap - Brazil, Hong Kong, Shanghai and Singapore - there is likely to be a merging of offices, although no redundancies are expected.
One unifying factor that is expected to help smooth the transition is the creation of a global profit pool, which will be distributed among all partners.
Hasson is keen to emphasise that further growth of the new firm should be expected while the integration is effected, and that could mean further office openings.
He says: "There are still huge opportunities for transactional practices in the UK, and a huge opportunity internationally for all this."
The profession will not feel the full impact of the £300m merger until the 2012-13 year-end. By then the 18-month partner lock-in period will be over and the critics can assess whether the deal has achieved its aim of making Clydes a leading global player.
By Katy Dowell