Fieldfisher implements Workshare Transact in their corporate environment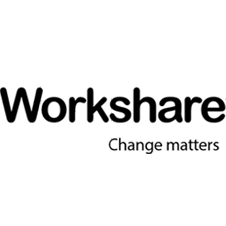 Leading European law firm, Fieldfisher, has announced the implementation of Workshare's transaction management platform, Workshare Transact. Fieldfisher's lawyers are using the software during M&A transactions to efficiently run their closing checklists online.
The Workshare solution will play a crucial role in the technological innovation Fieldfisher is driving into its transactional process, with a focus on increasing productivity and enhancing the client experience.
"When choosing Workshare Transact, we looked at the needs of our transactional lawyers, the transaction process itself and our existing technology to assess where the gaps were," said Tim Bird, corporate partner at Fieldfisher. "We then looked at technology that would bring the relevant elements together to enable efficient collaboration between all parties. Now we can securely control and organize deal documents, and present progress superbly well to our clients, while our transactional associates execute and close the perfect deal."
"Fieldfisher has been a fantastic Workshare customer for many years, with our comparison technology supporting lawyers across the firm since 2005. We're delighted they've now chosen Workshare Transact to support their M&A transactions," said Anthony Foy, Workshare CEO.
Through Workshare's Transact application, files are anchored to the online deal checklist and controlled from there, making deal management more efficient and more secure than a traditional email exchange. Workshare Transact will be used across Fieldfisher's corporate group.