Gregory Abrams Davidson chooses Proclaim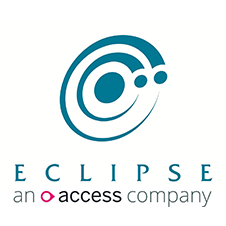 Eclipse's Proclaim Practice Management solution selected in 6-figure deal
Gregory Abrams Davidson is implementing the Proclaim practice management software solution from Eclipse Legal Systems, the Law Society's endorsed provider.
Based in Liverpool with offices in London, Gregory Abrams Davidson is an established law firm with a client-base comprised of corporate, public sector and private clients. The firm prides itself on its philosophy of striving for professional excellence and maintaining its stellar reputation.
In a 6-figure deal, the Proclaim practice management software system has been rolled out to 80 staff, across all work areas including clinical negligence, conveyancing, matrimonial, probate and personal Injury. Proclaim provides all fee earners with a centralised and consistent approach to matter management – from inception right through to completion. Risk is effectively managed at both departmental and firm-wide levels, with users benefiting from a host of tools to manage and streamline the client 'journey'.
Eclipse has also conducted full data migration from the incumbent system, allowing the integrated Proclaim practice accounting and financial management toolset to be implemented, boosting efficiency and providing detailed analysis of the firm's operations.
Gregory Abrams, senior partner at Gregory Abrams Davidson, comments:
"We pride ourselves on striving for excellence and providing first class service for our clients. In the ever-changing legal sector, it is crucial that we implement a software system which will enable us to streamline our process to ensure administrative overheads are removed and our fee earners have more time to spend delivering expert advice to our clients. Proclaim was the clear market-leader for this."
Eclipse Legal Systems are a LSN networkpartner, find out more about what they do by visiting their networkpartner page.