Howard Kennedy implements iManage RAVN Insight to transform knowledge management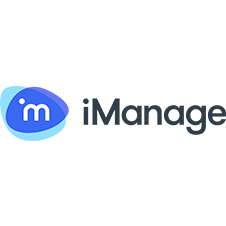 iManage, the company dedicated to transforming how professionals work, today announced that Howard Kennedy LLPM – a forward-thinking UK law firm that provides straightforward advice to ambitious clients serving a domestic and international client base – has deployed iManage RAVN Insight to quickly find and access relevant information, improving knowledge management within the organization.
iManage RAVN Insight enables universal search to identify relevant content regardless of location. Seamlessly integrated with iManage Work document and email management, Insight uses the RAVN AI engine to find, analyze and identify information without requiring excessive taxonomy development, metadata or manual content management. Insight includes Knowledge Graph, a key feature that surfaces connections between people, expertise and knowledge to identify hidden experts, related projects and relevant clients.
"We didn't have a coordinated approach to knowledge management and know-how generation within the firm," said Robin Hall, Head of Knowledge Management, Howard Kennedy. "Our knowledge was scattered around in bits and pieces and it was challenging to identify the right people with the right knowledge. iManage RAVN Insight has made it seamless, quick and easy to find the know-how within our organization, saving us valuable time."
Implementing Insight has allowed Howard Kennedy users to quickly and easily find work product while reducing time spent on managing the content. "iManage RAVN Insight requires very, very little resources on our side to manage and it delivers fantastic results," added Hall. "We are not IT professionals – we are knowledge management professionals and iManage RAVN Insight allows us to spend more time as knowledge workers."
"Smart firms like Howard Kennedy are looking for new ways to leverage firm expertise for competitive advantage," said Nick Thomson, General Manager, iManage RAVN. "iManage RAVN Insight enables Howard Kennedy to take full advantage of their existing work product and derive greater value from the knowledge it contains."