Howard Kennedy invests in future growth with selection of MatterSphere from Thomson Reuters Elite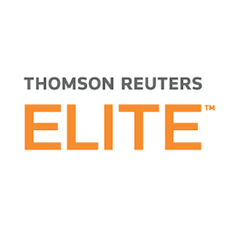 Thomson Reuters Elite, part of Thomson Reuters Legal, today announced that Howard Kennedy, a London-based full-service firm, has become the latest firm to select MatterSphere, the matter management component of the Elite Client & Matter Management offerings. Howard Kennedy, which is comprised of 400 lawyers who provide a range of corporate and personal services to a broad range of national and international organizations and high-net-worth individuals, selected MatterSphere with an eye to the future.
"We are particularly impressed with MatterSphere's flexibility, and we foresee great advantages in the fact that MatterSphere fully integrates with the Elite financial management systems," said Clive Knott, IT director at Howard Kennedy. "The range of capabilities offered by MatterSphere mesh well with our needs, and we are very pleased with the support and cooperation supplied by Elite during implementation. They involved all of our teams throughout the implementation phases, from conflicts to finance, as well as IT. "
"MatterSphere is well positioned to help Howard Kennedy standardize and automate workflow processes and manage client and matter information from one central location. We are thrilled that, after considering the various matter management vendors, Howard Kennedy chose to go with MatterSphere," said Elisabet Hardy, vice president of Product Management for Elite. "We are confident that MatterSphere will benefit all of the firm's diverse business areas as they continue to grow and evolve."
At the core of the MatterSphere matter management functionality is a central repository that provides access to all of the information Howard Kennedy lawyers need to perform their jobs in a single click. Because MatterSphere is a truly integrated system, it is built into the tools they use every day, optimizing their efficiency and control throughout the entire lifecycle of each matter.
For additional information on MatterSphere, visit the Elite Client & Matter Management page.