Howes Percival adopts Aderant Expert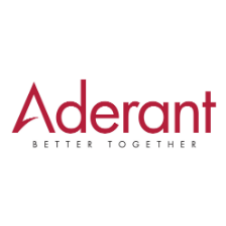 Leading UK-based firm selects solution for continued expansion.
Howes Percival, an award-winning commercial law firm with a global client list, has chosen Aderant Expert to support its growing team. The firm's 230-year history of serving a variety of clients needed a modern law practice management software, and Aderant Expert was the clear solution.
A growing and ambitious firm, Howes Percival sought a solution that matched its size, values, and vision. The firm needed an adaptable platform in order to further their level of client service and help them reach their goals. Aderant's innovative and sophisticated solution was the differentiator after a rigorous comparison across several practice areas.
"Our main aim is to provide an excellent service for our clients, and we are constantly looking for new ways to improve their overall experience," said Stuart Maggs, Partner and Head of IT at Howes Percival. "We are confident that our partnership with Aderant will help us to do this and will provide the capacity and access to information we need to continue to grow."
"At Aderant, we strive to provide modern and comprehensive solutions for law firms across the globe," said Eric-Jan van Alten, Aderant's Director of Sales in EMEA. "We are delighted to partner with Howes Percival to help them realise their vision for future success."
###

About Aderant ®
Aderant, headquartered in Atlanta, Georgia, is a global industry leader in providing comprehensive business management software for law firms and other professional services organisations. Aderant is a market leader in technology solutions for practice and financial management, eBilling, knowledge management, business intelligence, matter planning, calendaring and docketing. Aderant is an established and trusted partner with their versatile and innovative technology solutions, superior customer support and reliable implementation process. Aderant operates as a unit of Roper Technologies, a constituent of the S&P 500 ®, Fortune 1000 ® and the Russell 1000 ® indices.
Aderant Contact:
Craig Dekshenieks
craig.dekshenieks@aderant.com