Indigo Legal Systems becomes the latest company to join the LSSA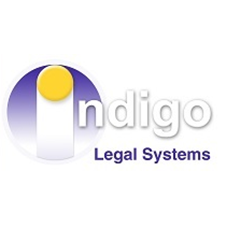 The LSSA (Legal Software Suppliers Association) is delighted to announce that Indigo Legal Systems is the latest legal technology provider to join the association. As the UK industry body for legal systems developers and vendors, the LSSA maintains technology standards and manages areas of mutual interest between lawyers and software providers.
With decades of experience, Indigo Legal Systems develops IT systems for the legal profession, and is expert in migrating data from other suppliers' systems. A market leader in data migration from legacy systems, Indigo Legal Systems has successfully carried out fully comprehensive data transfers from virtually all systems. Products developed by the Indigo Legal Systems team have been sold into more than a thousand firms.
Indigo Legal Systems' products, Indigo Financial Centre and Indigo Case Centre, cover all aspects of a law firm, enabling lawyers to get on with their daily workload with a slick, easy to use interface. They are built on the latest technology platforms and can work in either an "on premise" or "cloud/hosted" environment.
Dave Webber, Director at Indigo Legal Systems comments: "I am very much looking forward to meeting with other suppliers in a market I have been involved with since 1980. You're never too old to learn!"
Chair of the LSSA, Craig Matthews, comments, "In these challenging times the role of the LSSA in helping to maintain professional standards within the industry has greater significance. We are delighted to welcome Indigo Legal Systems to the association, with vast experience of the marketplace."