Indigo Legal Systems: Proud winners of the prestigious ILFM Solicitors Users Award 2020, averaging 9+ out of 10 across all categories!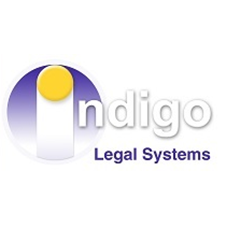 Each year ILFM Members are asked to feedback on the software they use every day by way of a survey response to choose an award winner.
This year 120 responses were received on about 20 different software packages. Once all the data is collected, checked and results determined, it is independently verified and an award presented to the winners.
The winning software company is named as the current year's winner of the "ILFM Solicitors' Software Users Award"
The winner receives:
• A prestigious award presented by the ILFM.
• The title "ILFM Solicitors' Software Users Award Winner 2020"
• A half page advertisement in our Legal Abacus magazine for 2 issues free of charge.
• Recognition on the ILFM Website Awards & Recognition page.
• An update in our November/ December Legal Abacus magazine.
---
Confirmed Top 3 Winners 2020
1st Place (9.02) - Indigo Financial Centre
2nd Place (8.84) - Lawfusion
3rd Place (8.74) - Insight Legal