Indigo: Is your legal software moving forward with the times?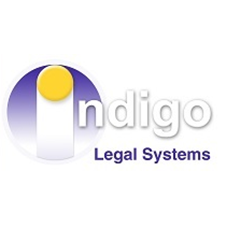 MTD development and inclusion in their Legal Accounting functionality, together with data migration services, show a big rise for INDIGO installations.
INDIGO, boasting the longest pedigree in developing systems for the legal profession, has already updated their legal software to provide for the requisite GDPR changes, and will update all their clients with their "MTD for VAT submissions" solution early in the New Year; all as a part of a single maintenance contract.
As support from certain legal software suppliers is coming to an end, and new developments are not always being catered for, Indigo can also claim data migration from most other legal systems at no cost: examples of most recent cases of legacy system transfers include from Legal Enterprise at Poole Townsend, and from LEAP/Perfect books at Phillips Green & Murphy.
In addition, in order to provide Indigo Financial Centre, requested data transfers have taken place from other supplier software, including a recent Aderant conversion at Franklins and Cognito at Neves. Indigo existing clients are taking advantage of a fully integrated solution with Indigo Case Management software, where migration services are being undertaken from clients' existing management systems or offering a brand new concept for them to help progress their business.
All these migration services provide the additional benefit of being FOC. New and old, clients benefit from continued use of a single Microsoft SQL database using standard Microsoft Office platform and continued single source support, which incorporates development for ongoing statutory requirements as well as embracing new features as they are requested or form a useful addition to the existing legal solution.
Please contact enquiry@indigolegalsystems.com