Karen Lord, Healys: The legal industry needs to think about its succession plans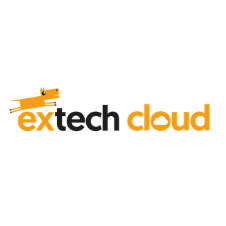 For years, succession planning in law firms has been a fairly straightforward task. Budding young lawyers aspire to become partners and current partners coach and mentor them until they are ready to invest capital into the business. However, as pointed out by Karen Lord, a partner in the corporate team at Healys, "there has been plenty of change in the last 20 years, but I think there's a lot more to come."
Karen has worked with business owners for 20 years and is recognised in her industry as a "leader in her field" by both Chambers and Partners and the Legal 500. Two of her deals have also won Deal of the Year at the Southeast Insider Dealmaker Awards.
"One challenge law firms face today is a lesser demand for young lawyers to become partners. One of the reasons for this is because it normally means investing cash into the business, but given today's economic climate, there are other priorities, such as getting on to the property ladder" Karen notes.
Karen raises an interesting point. According to ONS figures, real wage growth averaged 2.9% in the 1970s and 1980s, 1.5% in the 1990s, 1.2% in 2000s. In fact, real wages today are at a similar level as to what they were over a decade ago, and the long-term trend suggests that won't change any time soon.
But compare real-wages to house price-earnings ratio and it is evident that property is becoming harder to purchase in real terms.
In fact, the average deposit in 2007 was circa £17,000 (£23,000 time-adjusted for 2018) compared to £33,000 in 2018, this equates to a £10,000 increase needed for a house deposit with no additional real-income (almost an extra £1,000 per year, every year). It's also notable that the average age of someone in the UK buying their first home is now 30 years old, which is not too dissimilar to when lawyers start to think about becoming partners. In 2014, the percentage of 35-44-year-olds that are homeowners was the lowest it has been since 1981, and by a significant amount (20 percentage points lower than the same age group in 1991).
These trends could be creating a downward force for young partners who are able to invest in a firm.
Karen also notes that "not everyone who trains to become a lawyer necessarily wants to become a business owner either. There could be an issue storing up regarding succession. If there are fewer young lawyers who are willing to invest, then who will? Somewhere along the line that will impact the industry." Along with the changing ownership structure surrounding firms, Karen foresees external investment having an impact "there are pressure points at the narrow end where it's harder to invest, but simultaneously there are also growing opportunities for external investors. How law firms operate may even change with a structural change in ownership".
Given the economic context of the UK today, this poses a question whether the law firm business model was perhaps more suitable for earlier decades. Karen also addresses the additional challenge of recruiting young talent.
"In 2008/09, nearly 3,000 lawyers lost their jobs. Where the recession hit the hardest was the junior end. Many firms cancelled training contracts in 2008 and 2009 which meant that there were two years where the industry suffered from fewer intakes, and you can imagine the knock-on effect." The sizeable impact of the recession is also likely to have affected the demographics of lawyers a decade later.
"Part of the challenge is not only the shifting priorities from younger generations but also the historical model of how law firms work". Karen points to the tech-savvy digital agencies which are thriving in the Brighton scene. Although these agencies may be on the extreme end of quirky and the culture may not be entirely suitable for law firms, it's possible to extract some of the basic principles that these modern companies are incorporating. These typically revolve around a strong focus on people, flexible working, work-life balance and a technology-led approach.
Law is indeed changing, and technology and recruitment are at the forefront of modernising law firms. Succession planning and recruitment are providing strategic challenges to firms regionally and nationally. However, change can be a good thing and perhaps external influences or technology will enable the legal industry to pursue a direction which empowers law firms to provide a greater client experience.
As Karen anticipates, "there's a lot of change brewing".