Law Ruler integration now available for Clio's users in Europe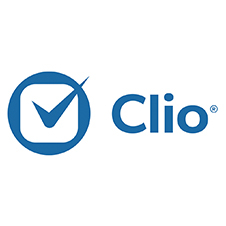 Clio, the world's leading cloud-based legal practice management solution, and Law Ruler, the leading case intake and legal customer relationship management (CRM) software, announced today the expansion of their integration partnership allowing European lawyers to track and engage with existing and potential clients.
Law Ruler helps optimize firm growth and improve client intake with features such as call tracking, automated SMS text and email campaigns, search engine optimization tools, and more. This new integration with Clio allows Law Ruler users to export all contact and matter data into Clio, eliminating time-consuming data entry and preserving a clear audit trail.
Dan Jacobs, Chief Sales/Marketing Officer said "In this digital age, having the right technology to assist with marketing and client retention is critical, we've put this in easy reach of Clio users. We're excited that our software's integration with Clio will allow law firms to effortlessly transfer between the two systems leaving them with more time to focus on clients, growth, and profitability."
Derek Fitzpatrick, General Manager for Clio EMEA, added: "We're increasingly being asked by our users for solutions to retain existing clients and gain new ones. Law Ruler helps them do both. This new integration with Clio increases users ability to turn a phone call enquiry into a paying client and is another great addition to the Clio integration ecosystem."
To learn more about how Clio and Law Ruler can help your law firm marketing visit https://www.clio.com/uk/.