LEAP launches major revision of Legal Aid software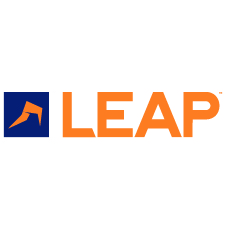 LEAP, the world's leading cloud software provider for small to mid-sized law firms, announces the launch of its new Legal Aid software. LEAP now provides a completely integrated Legal Aid software package including case management, time recording and billing solution. The firm provides a comprehensive solution for both Criminal and Civil matter types for Legal Aid work in England and Wales.
LEAP works closely with the Legal Aid Agency, making regular enhancements to its software to ensure it is up to date with the latest requirements. Integrated submission for both Civil and Criminal work types via CWA (contract and work administration) ensures claims can be checked and submitted electronically in readiness for payment, ensuring faster payment. The system can reduce the time a firm spends on billing by up to 50% and the new software will assist firms with compliance and the Legal Aid auditing process.
Major feature of LEAP Legal Aid include:
Faster and more intuitive Time Recording function
Captures all information needed for invoicing, monthly billing to LAA
Support for multiple time entries
Fees and disbursements - auto update fee structures
Fixed fees for Civil Legal Aid (Legal Help/Controlled Work)
Smarter bolt on payments (Mental Health and Immigration)
Simplified recording of FAS, CPGFS & PFLRS for Family and Care matters
Integrates with Crown Court Portal
Kirsteen Forisky, Legal Aid Manager at LEAP UK comments: "At a time when some legal software suppliers are paying Legal Aid lip service we at LEAP are bucking the trend by making a major investment into Legal Aid. We are proud that our software now makes it easier, quicker and more profitable for clients to undertake Legal Aid work. We recently had over 100 legal firms attend a webinar about the new version and the reaction was extremely positive."
Ryan Dormer from Nelson Guest & Partner Solicitors comments: "We have used LEAP's updated legal aid software to run our latest submission, and it was the most hassle-free submission we have ever done!"
Ali Hussain from Legal Justice Solutions comments: "As a Legal Aid firm, we were looking for a partner who could provide us with a system to make the life of caseworkers easier. LEAP does this. The Legal Aid time recording is easy to use and billing is made easy to navigate. With the recent update to the system we received training which was very good and support was on hand if any issues arose."