Legal Workflow: Don't get caught out by money laundering regulations…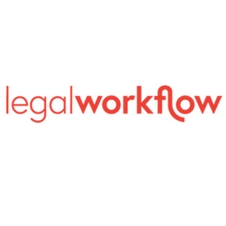 The introduction of tougher anti-money laundering regulations from Whitehall coupled with the threat of disciplinary action, fines and law firms being forced to close down has made many legal firms nervous. The SRA points out that solicitors and firms play a critical role in detecting and preventing money laundering and terrorist financing, and urges them not to allow their client account to be used for money laundering purposes or money to transfer through it without a legitimate underlying legal transaction.
One of our clients, a Dorset-based law firm, contracted Legal Workflow to create an interface between their case management system and the online payments system specifically to protect them.
It's a very simple – but fool-proof – solution to prevent over-payment. The figure to be paid is automatically uploaded to the payment gateway from the case management system but it's masked so that it cannot be changed. When the client receives their bill and instructions to pay online, the system only allows them to pay that amount.
Neat, and just one of the products that Legal Workflow has developed for legal firms.
To find out more – or if you'd like to know about other solutions from Legal Workflow – contact us by phone on 01243 859605 or email us at enquiries@legalworkflow.com.
Follow Us on LinkedIn, or signup to receive Legal Workflow Decoded, our regular news service direct to your mailbox.