Legal Workflow: How can good workflow be applied in my law firm?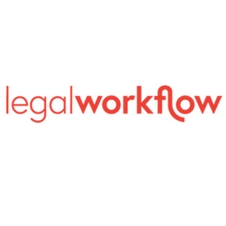 Workflow originated in the manufacturing sector, where good processes are essential to the smooth running of a factory. But it applies equally well to a law firm. Just think about your own firm. Where is there a series of repeatable activities that happen every time a new client is signed up, or a new case is taken on or a new assignment is carried out?
Wikepedia says:
"A workflow consists of an orchestrated and repeatable pattern of business activity enabled by the systematic organization of resources into processes that transform materials, provide services, or process information".
Law firms
In some law firms, processes have been in place for decades. Even though they may no longer reflect the most efficient way of working today. It will often take a major change – perhaps a new case management or practice management system, new people heading up a team or an ISO audit – to question why things are done this way. Who's never heard someone say "but we've always done it this way"...
Processes appropriate to the way you do business
Looking at your processes do you find that:
Assessment
They say that knowledge is power, so let's look at how you might assess your processes.
You might follow a simple format.
Identify the process you want to focus on and clarify its primary objective.
Call everyone involved in the process together. Sketch out a sequential definition. Include what is carried out; how it is done; when, where and why each activity is necessary; and who does what.
Look at how much time it takes each person involved. Work out how much it costs (cost of their time x time spent plus any additional costs involved).
Note down anything that could be cut out of the process – either to save time/costs or where it's not necessary. And what might be added to improve it.
Ask where things sometimes "get stuck", where errors tend to occur and where things are sometimes missed out.
Now you have a good view of the process and what's involved. Start to ask questions: "Why do we do that? Do we still need to do that? Is there a better way to achieve that?"
Legal Technology
If you're using technology, or introducing technology into the firm, then a good workflow will help you to identify where you can improve efficiency, how you can make processes more responsive and how you can reduce errors.
For instance:
If documents and financial information could automatically be fed to the appropriate team, would that help improve budgeting and cash flow forecasting?
Would setting an alert to notify a Partner of documents requiring authorisation reduce delays?
Could automating of some of the important but manual and repetitive tasks reduce the current number of errors?
Improvements
You're in a much better place to evaluate the new workflow to ensure that, in addition to its primary objective, it has:
improved efficiency
made it more responsive
reduced the propensity for errors
had a positive impact on time and/or costs.
Where can it be applied?
Below are some examples and benefits that our workflows have made for our clients:
A reduction in the degree of risk the firm is exposed to by enforcing compliance with firm's protocols
The simplification and automation of processes such as introducing clients to other departments or teams for cross-sell purposes
An improvement in budget management, bill payment and cash flow forecasts by single entry sharing of information across systems and ledgers
Ensuring appropriate and correct information is included within client-facing documents and emails by automating document production rather than copying and pasting
Reducing the possibility of missing key dates, budgeted time limits or actions by setting of action alerts.
More information
To learn more about our custom workflows and what they can do for your firm, take a look at the data sheet here: https://www.legalworkflow.com/wp-content/uploads/2018/04/Legal-Workflow%E2%80%93Custom-Workflow-for-Practice-and-Case-Management-Systems.pdf
If you'd like to discuss your own specific workflow requirements, then get in touch with us on 01243 859605 or email us at enquiries@legalworkflow.com.
For more like this, Follow Us on LinkedIn (https://www.linkedin.com/company/legal-workflow-limited/), or signup to receive Legal Workflow Decoded (https://confirmsubscription.com/h/d/F19A32734D3435BB), our regular news service direct to your mailbox.