LexisNexis announces shortlist for prestigious LexisNexis Legal Awards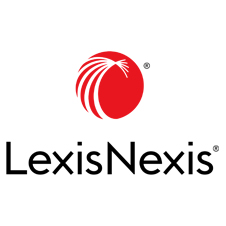 LexisNexis UK, a leading global provider of information and analytics, has announced the shortlist for the LexisNexis Legal Awards 2020. The winners will be revealed at a spectacular event at the Sheraton Grand London Park Lane on 11 March 2020.
Showcasing the very best in the legal profession, the LexisNexis Legal Awards are judged by a panel made up of some of the leading figures in the legal world. Judges include the Law Society President, Simon Davis, Vice-Chair of the Bar, Derek Sweeting QC and Baroness Helena Kennedy QC, the Director of the International Bar Association's Human Rights Institute.
The shortlist, featuring 75 entries, is the longest that the event has seen in its 7-year history. With the addition of four new categories: Case of the Year, Deal of the Year, Award for Sustainability and International Team of the Year, this year's awards are set to be the most exciting yet.
The short list features a diverse range of legal entities, including City law firms, leading barristers' chambers, advice centres, charities, in-house teams and suppliers. Altogether, the short list reflects the aim of the event to celebrate and showcase the highest standards across the entirety of the legal spectrum.
The winner of the Legal Personality of the Year award will be decided by a vote among members of the legal profession. Votes need to be cast before 17:00 on 12 February at https://www.surveymonkey.co.uk/r/personality2020.
See the full shortlist and book your place at www.lexisnexislegalawards.co.uk.