Morton Fraser invests in 3E and MatterSphere from Thomson Reuters Elite to gain long-term efficiencies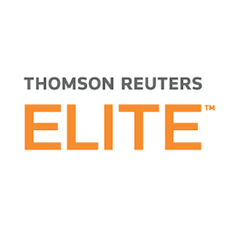 Thomson Reuters Elite, part of Thomson Reuters Legal, today announced that Morton Fraser has become the latest firm to integrate the Elite Client & Matter Management offering MatterSphere with the 3E financial and practice management solution. The Top 10 Scottish law firm will roll the solutions out to more than 260 staff members across its Edinburgh and Glasgow offices. MatterSphere and 3E are both integral segments of the Elite Enterprise Business Management Solution, built to help firms manage all operational aspects of the business.
"After conducting a detailed evaluation of industry-leading solutions, we are confident that integrating MatterSphere and 3E will optimise service delivery to our clients." said Chris Harte, CEO at Morton Fraser. "This new platform, in addition to our clear approach to advice and cost, equips our firm with the front office capabilities and financial management tools we need to service our clients effectively and grow our business profitably."
MatterSphere transforms the firm's matter management operations from end to end with a single unified way to view and manage its daily activities across each of its locations. The firm plans to boost efficiency by taking advantage of the solutions' automated workflows and streamlined document management capabilities. 3E's workflow and collaboration capabilities will provide the firm with a foundation for better security, faster approval processes, and tighter controls.
"MatterSphere's limitless matter management functionality and 3E's highly scalable foundation make the Elite Enterprise Business Management Solution the clear-cut choice for firms like Morton Fraser that are strategically investing in technology that will provide the greatest returns in the long run," said Elisabet Hardy, vice president of Product Management at Elite. "The solutions are designed to integrate seamlessly, and their modular designs will enable Morton Fraser to expand its functionality as its needs continue to evolve."
3E offers powerful core financial and practice management features and built-in application development capabilities – all seamlessly integrated into one high-performance system. Designed from the ground up on Microsoft.NET, 3E provides an integrated development environment that enables firms to become more agile in responding to client needs. A full suite of capabilities is delivered through a consistent Web-based user experience that allows staff to easily track and manage activity on a multi-office, global scale.
For additional information about MatterSphere, visit the Client & Matter Management page.