Network Rail is the latest to choose Custodian for Legal™ from Repstor and Konexo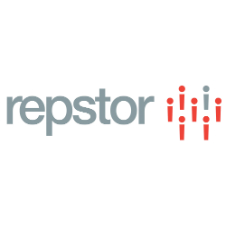 Repstor, the provider of Office 365-based matter management solutions, has announced a major new business win for Custodian for Legal™ with Network Rail, in collaboration with Konexo Global, Eversheds Sutherland's newly rebranded alternative legal and compliance services division.
Network Rail, the latest in a long line of big-name organisations to take up Custodian for Legal from Repstor and Konexo, will use the system across its legal team, for everyday matter lifecycle management. It chose the software, previously marketed by Eversheds Sutherland as ES/Unity, because it delivered the legal matter management and collaboration functionality that they needed on top of the Office 365 platform, which Network Rail has invested in company-wide.
As well as structuring the way people store and access documents, Custodian for Legal provides Network Rail with matter-centric document and email management as well as matter lifecycle management from intake and triage.
Improving collaboration is high on Network Rail's priority list for its legal team, to progress matters more swiftly and effectively. Custodian for Legal will provide a powerful aid here, particularly thanks to its information compliance controls around matter lifecycle management. Other requirements include introducing greater consistency and efficiency into the way its legal team operates.
The win with Network Rail follows similar successes with National Grid, IATA, Brewin Dolphin, UK Power Networks and Anthony Gold which have also standardised on Custodian for Legal from Repstor and Konexo Global. The software's popularity is linked not only to its intuitive ease of use, and the fact that it builds on organisations' existing investments in Office 365, but also – significantly – to its origins. Designed specifically to meet the needs of legal teams, with direct input from Konexo's own legal experts, the application is known for unprecedented user acceptance and impressive ROI.
Commenting on the Network Rail win and the wider success of the Repstor-Konexo alliance, Graham Richardson, Head of Konexo Global, said, "This is yet another prestigious win for Custodian for Legal, coinciding with our rebranding and the launch of the new Konexo web site.
"Our partnership with Repstor continues to go from strength to strength, and this is down not just to our combined commitment to solving practical everyday productivity issues for in-house and private legal teams, but also the shift in the market to technology-enabled service efficiency. In the digital age, legal departments need to move with the times to meet business targets and add new value for clients. Custodian for Legal helps them do that."
Sheila Gormley, Director of Business Development at Repstor, added, "We are immensely proud of our affiliation with Konexo and excited about the next chapter as Konexo expands its alternative legal services business, which puts technology right at the heart of service transformation. We're doing some great business together, and the future looks bright for our powerful joint proposition in Custodian for Legal.
"We continue to invest heavily in our Custodian platform, in line with evolving market needs and advances in technology," she adds. "For instance, clients can now access Repstor Mobile, while Custodian for Microsoft Teams allows users to exploit the full potential of MS Teams in a controlled, manageable way, without risk of undermining organisations' information compliance controls."
Konexo Global, the new name for Eversheds Sutherland's alternative legal and compliance services provider business, has just launched its new web site at https://www.konexoglobal.com.