New Virtual Practices website launches with new resources for new breed of lawyer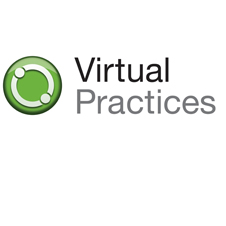 Virtual Practices (VP), the hosted legal software and outsourced cashiering service, now has a new website aimed at start-up, specialist and boutique legal businesses.
The site, www.virtualpractices.co.uk, goes live today and features a new resource area to help entrepreneurial lawyers who are considering starting their own firm or are revisiting how they operate in 2013.
New resources include:
- Case studies on Berlad Graham LLP, Manleys Solicitors and Temple Bright
- Cost-saving calculator app
- Short animated film explaining the VP service
The purpose of VP is that it is a cost-savings solution for smaller firms that are wanting to progress. High quality hosted legal software and an outsourced legal cashiering service are delivered for a simple, affordable low monthly subscription: no software purchase costs, no annual maintenance or support charges, no employment costs of a cashier, and no expensive hardware and network costs.
Natalie Jennings, who heads up Virtual Practices, a division of Solicitors Own Software, says: "2012 was a pivotal year for the legal sector in which we saw the emergence of a growing number of lean, agile and more client-focused law firms and as we enter 2013, more lawyers will be thinking about their future direction.
"As the provider committed to helping legal businesses to succeed in the changing legal market, the new VP website provides a host of new resources with this new breed of entrepreneurial lawyer in mind."