Osbornes Law win Social Welfare award at the 2019 LALY's sponsored by Tikit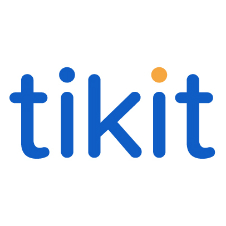 Leading legal 500 firm, Osbornes Law, was established in London in 1973 and have over 110 lawyers and staff with a reputation for providing excellent service and strong commitment. This year, their experienced housing and public law solicitor, William Ford, won the Social Welfare award at the Legal Aid Lawyer of the Year Awards (LALY's). Tikit are long supporters of the LALY's, sponsoring this particular award for many years.
Osbornes Law have been a valued Tikit client, since 2013, and are avid users of their practice and case management solution; P4W (Partner for Windows). They are also actively involved in the P4W community, attending both the regional and national user group events that are held each year.
P4W's legal aid module allows users to stay in line with LAA regulations and contains comprehensive and flexible billing facilities. With the help of this module, Osbornes Law are able to save time on administrative processes and automatically create appropriate claims.
"We were delighted that William won this award and wonderful too that the Award was sponsored by Tikit who supply our practice and case management system. We have worked with Tikit for five years now and their legal aid systems in P4W aid our solicitors in delivering a first class service to our clients" Stuart Taylor, Head of IT, Osbornes Law.
If you would like to find out how you can make crime (and civil) law pay, join our webinar, in partnership with The Law Society. We will show you that legal aid work can not only be financially viable, but also profitable.