Peppermint Technology announce strategic delivery partnership with Wilson Allen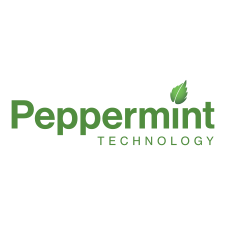 Legal cloud software provider Peppermint Technology, today announced they have signed a Strategic Delivery Partnership with Wilson Allen, a leading provider of software and consulting services that enable professional services firms to enhance business performance. Wilson Allen will provide integration, migration and data management services to support the implementation of Peppermint CX365, the industry-leading legal technology platform.
The agreement will enable Wilson Allen to leverage its deep expertise and industry knowledge during the deployment of Peppermint CX365. The cloud-based platform provides a full suite of legal applications including Client Engagement, Case and Matter Management, Practice Management and Document Management modules, which are built on Microsoft Dynamics 365.
Gary Young, CEO, Peppermint Technology commented, "Law firms are increasingly turning to cloud technology to help transform how they do business. As Wilson Allen are a respected provider of consulting expertise in the legal market, they're an obvious choice as a strategic partner for Peppermint. Our combined capabilities can enable law firms to maximise the value derived from their technology investments. We look forward to delivering many successful projects together."
Norm Mullock, VP of strategy, Wilson Allen agreed, "We have a long history of providing trusted software services to law firms worldwide, including providing services for Peppermint Technology. We're delighted to formalize our relationship through this agreement and help more firms realize the performance gains enabled by Peppermint CX365 and the significant cost benefits made possibly by a cloud deployment. Plus we see this as a great way for us to expand our portfolio to include case and matter management services."