Personal Injury Practice chooses Proclaim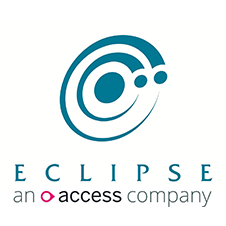 Compensation specialist to implement the Proclaim case management solution
Cheshire-based law firm, Personal Injury Practice (PIP), is implementing the Proclaim case management software solution from Eclipse Legal Systems.
Established in 2003, PIP specialises in road traffic and injury claim litigation. With a renowned reputation for efficient and friendly service, the firm provides trusted legal advice nationwide. To strengthen this position, PIP is rolling out the Proclaim Case Management platform firm-wide.
Proclaim will replace PIP's incumbent system - providing a fully integrated desktop solution ensuring a secure and consistent approach for each client.
As part of the drive to further promote superb client service, PIP is to integrate Eclipse's FileView Interactive tool within its company website. FileView will securely display selected live Proclaim information allowing clients to access support around the clock, reducing the volume of 'update' calls the firm receives.
To enhance operational efficiencies, PIP is to take advantage of Proclaim's direct A2A (Application to Application) integration with the MoJ's Portal for RTA (Road Traffic Accidents) – significantly reducing administrative overheads, leaving more quality time for client care.
Dominic Moss, senior partner at Personal Injury Practice, comments:
"We're proud to be different from the competition. Our clients are at the core of everything we do, it's critical they know we have their best interest at heart and their case is being handled by professionals. Proclaim's process streamlining toolkit will enable us to provide superior levels of client care. Automating previously repetitive manual tasks will permit us to spend the vital time with clients that they deserve, all without sacrificing our case throughput."
Eclipse Legal Systems are a LSN networkpartner, find out more about what they do by visiting their networkpartner page.