PracticeEvolve strengthens its position in the UK market with the acquisition of Linetime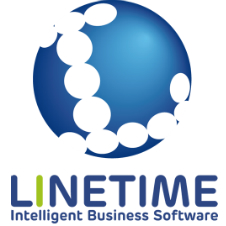 PracticeEvolve, a comprehensive legal practice management solution servicing mid-tier firms, today announced the acquisition of Linetime legal software, a key player servicing top-tier firms, in a strategic move to expand market penetration in the UK legal market.
PracticeEvolve CEO, David Boland says "The legal market represents one of the most dynamic and exciting opportunities in global technology today. Bringing Linetime into the ATI group of companies alongside the calibre of PracticeEvolve, now positions us as one of the UK's strongest globally backed teams, and equips us to service both mid-tier and top-tier firms, demonstrating our unrivalled commitment to the UK legal profession."
PracticeEvolve are working with the Linetime executives to ensure this acquisition will be a smooth transition without interruption to clients. Mr Boland goes on to say that "what we have found with Linetime is a product expertly crafted to cater to the needs of a UK legal practice and one that perfectly complements our product offerings. With this acquisition, PracticeEvolve aims to continue extending our overall market coverage, where both companies will operate side by side, each playing to their individual strengths."
PracticeEvolve are in the process of expanding the existing Linetime office in Leeds, which is a traditional home for legal tech in the UK, to becoming the UK head of operations, and the central hub for international offices in Australia and Ireland. Boland adds, "The head office will house UK product development and dedicated client support teams to ensure both Linetime and PracticeEvolve clients are well supported and our fast-growing legal-tech products are launched to market ahead of competitors."
About PracticeEvolve
PracticeEvolve is a game-changing practice management solution for modern law firms looking to realise their strategic ambitions.
Combining document management and accounting functionality, PracticeEvolve develop software that can be tailored to suit the unique requirements and business processes of mid-tier law firms internationally.
Boasting industry-leading functionality such as drag-and-drop workflow designer, custom forms designer, dynamic reporting, document bundling, an open API suite and much more, PracticeEvolve software is specifically designed to help lawyers do their best work.
To find out more about PracticeEvolve and Linetime, please visit www.linetime.co.uk.