Quill facilitates DTE Business Advisors' accounting from the cloud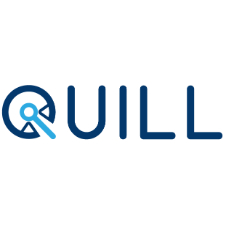 Lesley Haresnape, partner at leading national provider of business advisory services, DTE Business Advisers, explains how the firm performs accounting from the cloud on behalf of its legal practice clients by using hosted systems such as Quill's Interactive practice management and legal accounts software.
"Bookkeeping these days is nothing like it used to be. Neither is annual accounting. It's an online world. This transformation has come about thanks to cloud technology.
"We find that the bulk of our clients use cloud-hosted legal accounts and practice management software, like Quill's Interactive application, to keep their finances up to date wherever their place of work at any given moment and whatever device they happen to be operating.
"Similarly, our accountancy advisers perform their tasks remotely. Our own practice management system is cloud based to facilitate working in the office, at our clients' sites or elsewhere. Additionally, for our cloud clients, we can access their systems over the internet too. This means that no matter where we are, DTE staff can access files and figures – our own and our clients.
"The benefits of this are many. From a self-interest perspective, our employees are truly flexible, working to full capacity at all times. Also, we don't need servers so we're saving space and our technicians have less to contend with.
"From our clients' perspective, we can deal with VAT returns, annual accounts and Accountants' Reports more efficiently, keeping on site visits and the exchange of bulky accounting records to a minimum. Along the way, if any queries or breaches arise, these are easily resolved by both having access to the system and, where appropriate, adjustments can be effortlessly processed. Keeping them compliant with the SRA Accounts Rules has never been easier.
"Not only that, the speedier processes and reduced travelling expenses are enabling us to provide more competitively priced services due to the time and cost efficiencies that can be achieved.
"Proper cloud systems from reputable suppliers are subject to sound security procedures and controls so there's absolutely nothing to worry about from a safety point of view. In our opinion, cloud working is the way forward."