Quill's Interactive software now integrates with Bundledocs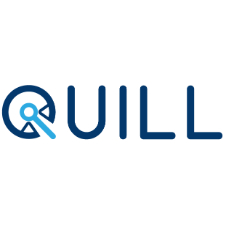 Quill's Interactive case and document management software now integrates with Bundledocs, giving users document generation and bundling functionality at its best.
Quill-Bundledocs clients can take any combination of documents from Interactive, and quickly and easily compile numbered, indexed, sectioned and hyperlinked booklets – or bundles – in minutes. Regardless of size, subsequent changes to bundles can be performed in seconds.
Not only can users merge matter centric data from Interactive to precedent letters and store them within the in-built document management system, but now, with tight integration between the systems, users can put a mixture of those documents into bundles for court, counsel or other purposes in Bundledocs.
The benefits of operating a fully integrated Interactive-Bundledocs set up include:-
Save time: Gone are the late nights assembling and paginating bundles; tasks are speeded up with many processes automated
Improve accuracy: The same centrally located documents are utilised to reduce the potential for error and make unlimited amendments until bundles are just right
Customise bundles: There are a range of customisable options and the ability to create bespoke templates according to individual practice requirements
Work on the go: With both Interactive and Bundledocs accessible any time, any place, any device, anywhere is the office
Reduce costs: The co-joined cloud-based solution means the avoidance of heavy upfront hardware and software fees
Enhance collaboration: By inviting colleagues, counsel or any third party to work collaboratively together
Strengthen security: Password-protected bundles are safely shared with internal and external contacts
Become greener: Switching to e-working and using less paper are better for the environment
Julian Bryan, Managing Director at Quill, comments: "Our integration with Bundledocs is a way of helping legal professionals to handle document preparation in a streamlined manner. Integration is so straightforward because it's cloud talking to cloud. With rising volumes of law firms embracing cloud technologies, it's a great time to announce our true cloud bundling tool to the industry. Joint users can maximise efficiencies by running our two systems in tandem."