Repstor continues to impress legal teams globally with its intuitive solution to matter lifecycle management within Microsoft O365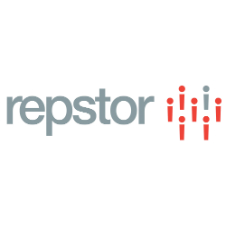 Repstor Continues to Impress Legal Teams Globally with its Intuitive Solution to Matter Lifecycle Management within Microsoft O365
Sales of Repstor Custodian for Legal™ are soaring as companies globally realize they can transform legal matter lifecycle management capitalizing on their existing O365 investments
International Air Transport Association is among the latest customer signings
The Top 10 Deloitte Fast 50 Company will attend CLOC Vegas May 14-16
Belfast, UK - May 15th, 2019 – Repstor, the ECM software and matter management specialist, will respond to surging global demand for its corporate legal matter lifecycle management solution for Office 365, custodian for Legal™, by attending the 2019 Corporate Legal Operations Consortium event in Vegas on May 14-16
International Air Transport Association (IATA), the trade association for the world's airlines headquartered in North America, is among the latest corporations to embrace the software. It is using the software to transform legal matter management across three time zones.
Announcing the purchase in March, Dane Clapson, Assistant General Counsel at IATA, said, "Like a lot of legal teams, we wanted to find better ways to work together and collaborate amongst colleagues." Although IATA has only just rolled out the software, Dane reports that he has seen hours of duplication eliminated from legal work now colleagues have a clear line of sight across what matters have been referred to the legal department.
Other enthusiastic enterprise customers including Lockton Insurance, Westpac in New Zealand; Frasers Property in Australia; Miral, an asset management company in the UAE; UK National Grid, UK Power Network and Queen's University in Belfast, Northern Ireland.
At National Grid in the UK, the custodian for Legal rollout was so successful it was entered into The Lawyer Awards 2018, for Most Innovative Use of Technology. Group Head of Legal Operational Excellence, Mo Ajaz, has praised the system's support for easy collaboration: "There's improved visibility of where things are and what is happening, and people are retrieving matter-related content easily," he said.
Significantly, custodian for Legal was developed in collaboration with Eversheds Sutherland Consulting (where it is branded ES/Unity™), a close partner and customer of Repstor. First-hand legal input into the development of the product has cemented its impact for clients.
The software's collaboration and document management capabilities, optimized for legal users and accessible directly via the familiar interface of Microsoft Outlook, reflect the way people instinctively work. Custodian for Legal's functionality spans:
Client Instruction / Request / Allocation / Triage management
Matter-centric document & email management
Intuitive collaboration (including external collaboration)
Matter Lifecycle Management
Management information Reporting
Information security
Offline and mobile working
Earlier this year, Repstor further bolstered its Americas presence in response to growing demand for custodian for Legal, with new senior appointments in the territory.
Drop by the Repstor booth #96 at CLOC.
[ENDS]
About Repstor
Founded in 2012 and headquartered in Belfast, Repstor helps companies exploit their SharePoint, Office365 and other ECM investments.
Repstors' founders have deep heritage and experience in Microsoft and ECM technologies uniquely equipping them to deliver world-class integration technologies that transform user adoption and acceptance of SharePoint, M-Files and other popular content stores.
Our world-class suite of matter management and case management solutions underpin the success of many organizations including Lockton Insurance, Eversheds Sutherland, Miral Asset Management, National Grid, IATA, Pentland Brands, Boels Zanders Advocaten and Brose Group.
More at www.repstor.com and on Twitter @Repstor1.