Riliance: Brexit in the legal sector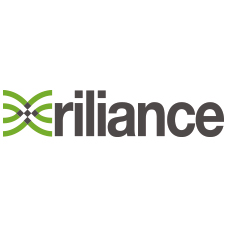 With Brexit fast approaching and lots of details of the plans up in the air I can hear you all thinking "What does this mean for us?".
In the legal sector, a lot of firms nowadays are modern, international businesses. With the legal industry earning a fifth of its annual revenue from exports, we can understand why businesses are panicking.
The two main concerns are:
How operations in Europe will be affected
How will clients respond to Brexit
Operations
UK lawyers can currently fly to EU countries and advise clients, set up shop over there or requalify as solicitors in other EU countries. There is a potential, depending on the trade agreement, whether this ability will be removed from UK solicitors. They may no longer be able to enjoy legal privilege in EU cases or have rights of audience at the European court of justice. A significant loss to UK based legal firms should this occur.
What's happened so far? There has been a surge in applications to the role of solicitors in Ireland. The difference in applications being over 10X higher than the usual 50-100 a year. The majority of these do not plan on moving to Ireland, but they wish to ensure that they can continue to practice in these fields post-Brexit.
Clients
How will clients respond? A high value of deals for law firms come from financial-services firms. If Brexit limits the FS businesses ability to trade outside of the UK, parts of the industry could relocate. The EU announced on November 20th that after Brexit it will move its main bank regulator from London to Paris, therefore raising alarm bells that there will be a potential fall in business as soon as Brexit comes into play.
What to do now?
Firstly, don't panic. There is a lot of uncertainty about the route which the UK will take in relation to Brexit and how this will affect all industries. One thing to remember is, it's going to happen, there's not much we can do about the event itself, but we can certainly pre-empt some issues that may occur. Over the next few newsletters I will provide further updates on issues raised and what options there are going forward.
We will continue to update you on any of the changes which arise as Brexit discussions unfold.