Riliance: Leasehold properties – are you doing enough to protect your clients?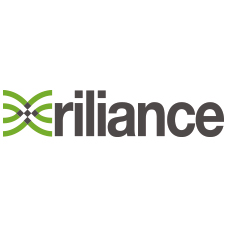 Conveyancers will well be aware of the rising ground rents which apply to new build developments where properties are sold on a leasehold basis.
It is not uncommon for onerous rent review clauses to be included in the lease which may, for example, allow for an already significant ground rent to double over a 10 or 25-year period. There is also the important consideration that a ground rent in excess of £250 per annum may be deemed to be an Assured Shorthold Tenancy which could have dire consequences for the leaseholder, including the loss of the property if certain grounds are found against them.
The recent intimation of litigation being brought against Solicitors who have failed to sufficiently advise their clients on the full implications of such clauses is perhaps the tip of the iceberg which has been a long time in coming.
Whilst lawyers use terms such as leasehold and freehold on a daily basis, let us not forget that the average client has little awareness of what these terms actually mean. It is important that they are clear on the basics before moving on to explaining the intricacies of a complex lease document.
It is becoming all the more apparent that it is not enough to simply advise a client that they are purchasing a leasehold property, with a ground rent of £x per annum and to refer them to the lease for information on rent review provisions and the applicable restrictive covenants etc.
When acting in the purchase of a leasehold property, consider what would a prudent Solicitor advise their client on, put yourself in the client's shoes and assess whether you consider the purchase is a sound one, with full knowledge of the terms of the lease? If you would you stay well clear and be mindful that such onerous clauses may affect the future saleability of the property, point this out to your client and allow them to decide if they wish to take this risk.
Remember your duty under the Code of Conduct to act in your client's best interests and provide them with clear guidance on exactly what they are buying, what this means in simplistic terms (tailor this to the knowledge level of your client) and highlight any points of concern. Seek confirmation from your client that they fully understand the advice given before they proceed further.
It is a dangerous path to treat a Conveyancing transaction as a tick box routine exercise. Caution and attention to detail need to be paid at each stage and the best interest principle must always remain at the forefront of your mind.