Sprout IT discuss how to build a solid cyber resilient reputation online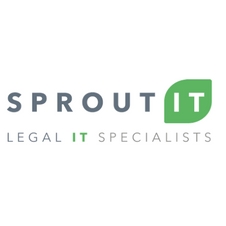 Legal firms are among the top three targets for cyber criminals looking for access to sensitive data which can then be exploited or sold on for financial reward.
A Verizon report suggested that 90% of successful cyberattacks were as a result of human error.
Being cyber resilient is just as much about your people as it is your technology. In recognition of the fact, the Cyber Essentials certification service was developed and launched to…
Help companies identify threats,
Implement the right security controls, and
Install the right culture within a company
…so that they could defend against electronic attacks from outside or within.
Accredited by CREST and engaged by CESG (part of GCHQ), an increasing number of legal firms are pursuing Cyber Essentials certification to protect their systems and data from attack and to provide reassurance to their clients.
Cyber Essentials for legal firms
Being cyber resilient show clients and staff how seriously you take the protection of their sensitive data. The best way to demonstrate this is by displaying your compliance to and membership of the Cyber Essentials scheme.
What is Cyber Essentials? Cyber Essentials is a charter mark, backed by the government and supported by the IT industry. The systems you put in place as a result of Cyber Essentials helps protect your legal firm from online threats, internal bad actors and cyberattacks. It's a clear demonstration to the clients who work with your company that you take data security and confidentiality seriously.
Sprout IT has worked with a number of London and South East legal firms to assist them with all aspects of meeting and exceeding the requirement of Cyber Essentials certification. Once your firm has passed, you can display the Cyber Essentials logo on your website and stationery.
Read more on Sprout IT's blog.
https://www.sproutit.co.uk/legalitblog/how-to-build-a-solid-cyber-resilient-reputation-online