Thereza Snyman joins Baskerville Drummond as a consultant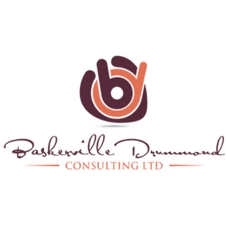 Former Kingsley Napley IT director Thereza Snyman has joined leading independent legal IT consultancy Baskerville Drummond as a consultant, focussing on the likes of strategy and security, as well as vendor management and change management.
Thereza now has almost 19 years' experience in Legal IT. Starting off at the sharp end of service delivery and systems and network management in the early part of her IT career, over the last 12 years she has progressed from IT Manager to Head of IT and then IT Director with top 100 London firms.
Having experience of practising law and in-depth knowledge of the technology landscape, Thereza is acutely aware of the challenges faced by lawyers in a rapidly changing environment: evolving client expectations, pressures on costs, the demands for increased work-life balance from a millennial workforce and cultural resistance to change. Having shaped the IT Strategy at her previous firms with a view to aligning it closely to business goals and strategy, she has extensive experience in product selection, vendor management, implementation of major projects and upgrades and general direction and management of a modern law firm IT function.
Thereza has spoken extensively at IT events, on subjects as diverse as Security and the impact of technology on legal careers. She is on the panel of judges for the British Legal Technology Forum Excellence Awards for both 2017 and 2018.
https://baskervilledrummond.com/thereza-snyman/
David Baskerville commented "We are absolutely delighted to welcome Thereza to the team which now comprises of four full time consultants including Kevin Goosman, Paul Hoffbrand and myself. Over the last few years we have become increasingly well known and our clients value our technical knowledge as well as a pragmatic business focused approach. Thereza complements our existing approach and services as well offering a new dimension."