Tikit continues success as three more firms adopt their Practice and Case Management solution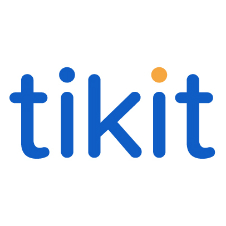 Tikit, a global provider of technology solutions to legal firms, has today announced three more firms have adopted their practice and case management solution; P4W, collectively adding over 300 more users to the fast-growing P4W community.
Persimmon Homes is one of the UK's leading house builders, building around 16,000 new homes a year in over 350 attractive locations across England, Scotland and Wales. Adrian Hicks, Group Solicitor at the firm, says "Tikit P4W was a stand-out choice for us because of its broad range of features and functionalities. We look forward to using the system to help us with the high quality of work we provide."
Legal 500 firm, Thompson Smith and Puxon, is one of the leading law firms in Essex, committed to achieving the highest professional standards. "We needed a system and supplier we could trust that offered flexibility and scalability in the long term" says Sean Stuttaford, Chief Operating Officer from the firm. "We felt that Tikit and P4W checked all the right boxes."
Following extensive research, multi-award winning, East Midlands firm, Flint Bishop have selected a 160-user P4W PMS/CMS solution from Tikit. P4W will bring significant efficiency improvements as a result of migrating several disparate systems into one seamless application. CEO, Qamer Ghafoor, commented, "We wanted to invest in a system from a supplier with a strong pedigree in supporting larger firms and working closely with them to assist growth. Tikit has an impressive client base and it was clear to us that those clients really value the input which Tikit and P4W brings to their business."
Richard Higgs, Sales Director at Tikit commented, "We're delighted to have more firms on board. Once again, their choice of P4W confirms that the solution is increasingly being adopted by larger firms who see the benefits of working with a single solution from a supplier with the pedigree and the resource to support their ambitions."