tmgroup announce autumn series as Property Hub Network events continue to expand across UK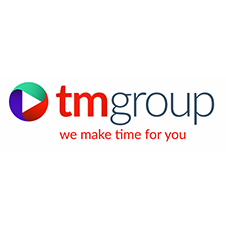 Property Hub Network events are engaging an increasing number of property professionals across the country – with a combination of NEW and returning locations taking the series up to 11 events this autumn.
Facilitated by tmgroup, Property Hub Network events are bite-sized, 2-hour sessions that bring representatives from all parties involved in the property transaction together for roundtable table discussions about their local property market – without compromising their busy schedule.
'The bank of mum and dad' got Property Hubs off to an engaging start
The series has gone from strength to strength since launching back in May 2018. 'The bank of mum and dad' took centre stage, as Property Hub Network events made their debut in Leeds, Liverpool and Nottingham.
A number of key points were raised, from the choices (and compromises) parents are making to fund their children's dreams of property ownership, to the wider impact and challenges of shared ownership options. All in all, fuelling the appetite for future debate – and demand for future events.
Improving the home buying process sparked heated debate in July
The July series swiftly followed with heated discussions around improving the home buying and selling process – and the addition of Cardiff, Northampton, Bristol and Southampton locations.
Key points included; Delays being caused by lenders who continue to use a mix of paper and electronic processes, technology having the potential to deliver time-saving solutions, but not replacing legal expertise or customer service, and overall highlighting the importance of managing home movers expectations throughout the process.
Autumn series adds another 4 NEW Property Hub Network event locations
Property Hub Network events are quickly building momentum and increasing their reach across the country – with 4 NEW locations being added into the autumn series, taking place across September and October 2018.
Autumn series : Part One : September
• NEW Solihull : 11th September (click here to register)
• NEW Harrow (London) : 11th September (click here to register)