Weightmans turns the spotlight on leadership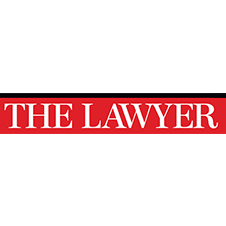 Weightmans managing partner Paddy Gaul is not a man given to making bold statements.
So when he tells The Lawyer that the firm is going to start a strategy review on 1 November that will examine all aspects of the business it is a fair assumption that something significant is afoot.
The self-effacing law firm chief is predictably vague on the finer details of the probe. But "a few weeks of stepping back and thinking about things" has made him realise the importance of taking action.
Gaul is motivated by a cocktail of factors including: consolidation within the insurance sector, one of the firm's main practice areas; the impact of imminent public sector cuts on the North West, the largest employer in Weightmans' home town of Liverpool is the city council, and the emergence of a whole new type of law firm as a result of the Legal Services Act.
"There are going to be some radical changes in our markets - we've got to get better," he says. "You've got to have eight to 10 ingredients that differentiate you and try to do them better. People tend to think that existing client relationships are enough, but that's not true.
"All legal work has got to be more efficient. This is largely about technology, you can't be a proper lawyer unless you understand technology. There's got to be a lot more investment of time, energy and money, which is a massive challenge for a firm like ours."
But the managing partner of the £56m business is eager to point out that this is not about going down the commoditised route or outsourcing large chunks of the business, which he believes is something of a false economy. Instead, Gaul emphasises upping the firm's offering to clients through improving the commercial acumen, and particularly the leadership skills, of its senior staff.
As a result, he is floating the creation of a leadership programme which, through training and "awareness raising", will create a cadre of future leaders.
"Hopefully there will be lots of people willing to take over my job," he jokes, being several months into a third term and not having expressed much enthusiasm for doing a fourth. "A lot of people don't naturally realise they've got leadership skills."
His interest is in the notion of "distributed leadership", which involves sharing responsibility for management across the organisation.
"That's a concept of [marketing consultant] Steven Mason," adds Gaul, showing how his approach to management is strongly steeped in theory. "There's a lot more theory and philosophy around management than people realise - they think it's all facts and figures."
He has already started to put the theory into practice by earlier this year appointing professional indemnity partner Stuart Whittle to the newly created role of operations director, with responsibility for marketing, HR, risk and knowledge.
Weightmans' current leadership is overwhelmingly white and male. Only three of the firm's equity partners are women. So does Gaul think the firm should address this by creating targets for women and those from minority groups in any future leadership programmes?
"Possibly," he says.
By Luke McLeod-Roberts