Welcome to the SmartCloud era: How the public and private cloud has changed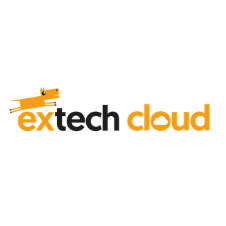 There has long been a debate in IT circles around what is typically called the private cloud and the public cloud. IT Directors have long pondered how to drive cost-effective innovation to meet commercial objectives, and Extech Cloud have a long history in empowering in-house IT teams to supercharge their tech capabilities. Today, the big question is around private or public clouds, and where it used to be a difficult question to answer, now it's a no-brainer.
The differences between public and private
A private cloud is essentially servers held remotely from offices which either a company or its IT services provider owns. Extech Cloud built its private cloud systems in 2011 and continue running them today.
The public cloud is virtually the same idea, in that they are still servers, but owned and managed by much larger corporations (such as Microsoft, Amazon, Google, IBM, Alibaba etc.). In the past, some organisations felt nervous about public clouds as they were shared systems and there wasn't the ability to secure your own physical space to store data.
Though it was inevitable that these mammoth technology firms would aggressively invest to remove any concerns and drive technological advancement in public cloud. Today, the physical and security issues have been addressed, and the technology of public cloud has far surpassed any private cloud system.
A phenomenal shift in technology
Even the National Cyber Security Centre (part of GCHQ) are using the public cloud. There a few better selling points for Microsoft Azure's security credentials than the NCSC hosting their data on Microsoft's cloud. If it's good enough for them…
It's therefore somewhat a misnomer to continue calling these technologies private or public, because public can be private. Better terminology may be Traditional Cloud (private cloud) and SmartCloud (public cloud).
In most cases, it makes technological and commercial sense to adopt a SmartCloud, but there are cases that a firm may wish to remain on a traditional cloud, albeit few and far between.
Traditional Cloud
Generally speaking, there is one reason why a firm may choose to remain on a traditional cloud, and that is a technical reason (not a commercial one). If a firm is using an old application which doesn't fit technically with the SmartCloud model, then a firm may wish to continue using a traditional cloud.
Questions arise around this though, such as why the firm is using such technology? Also, how long will it be maintained for and are there security issues surrounding this?
It's also expensive, as firms do not benefit from economies of scale or continuous innovation. There are heavy cyclical investments, which some vendors take advantage of by locking customers into long 3-5-year contracts. In today's economic and competitive climate, a firm must very careful when committing to this type of investment.
Empowering teams with the SmartCloud
By contrast, the SmartCloud offers everything the traditional cloud does, plus more, without the downsides and with a favourable pricing model.
The acid test/thought experiment here is by answering the following question: are you going to win a battle with Microsoft or Amazon by investing in the traditional cloud?
We've seen IT departments and firms work more intelligently and begin to thrive under the adoption of the SmartCloud. Which is no surprise as the introduction of best-of-breed technology allows IT Directors to accelerate their output by transforming organisations into smart organisations.
SmartClouds have addressed security concerns with functions and features that are continually being developed, which users benefit from instantly (rather than waiting two years for a server refresh). As mentioned, the National Cyber Security Centre (part of GCHQ) are now using the SmartCloud:
"…to protect this data, we'd also need similar confidence in identity providers that make the decisions about who can access what data, and anything used to manage our devices. This meant that for the NCSC IT, we needed to focus on Office 365 and our two IaaS providers; Amazon Web Services and Microsoft Azure"
The SmartCloud allows you to leverage economies of scale that the likes of Microsoft Azure have benefited from over the past few years. They have also addressed and exceeded the concerns that organisations may have around shared cloud infrastructures through ensuring higher orders of security, logical separation over data and computing environments and developed specific security analysis and services to drive greater confidence in their product set. It can also cater for custom application services by developing containers which allow you to support and manage that application.
SmartClouds also operate on a new pricing model, based on real-time usage. Whereas traditional cloud meant firms needed to invest in three to five years' worth of servers up front, costing five-figure sums, SmartCloud allows you to pay for what you used that month, which frees cash for other initiatives or expenses. Considering that many firms go out of business due to cash flow problems, the SmartCloud could offer a lifeline for many businesses.
In 2018, all logical arguments point towards the SmartCloud.
But the real power of the SmartCloud is its intelligence, agility and ability to power-up IT departments and supercharge their capability by using technology to meet business objectives and transform firms into smart organisations.