What are backup assets and why should you protect them? – Archive Document Data Storage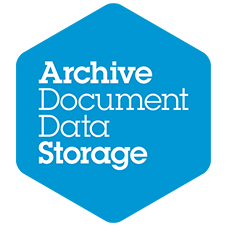 Your critical systems, applications, and data are some of your organisation's most important assets. The result of losing them can range from loss of productivity to serious legal ramifications. In this blog, we offer tips for protecting your backup assets.
Backup assets defined
Backup assets may include several types of data storage devices, including:
Zip drives
Writable CDs and DVDs
SSD drives
Data tapes
Your backup media depends upon the software and hardware you use. Data tapes are often chosen by small businesses because of their high capacity and durability.
Redundancy
Redundant backups should be part of every organisation's best disaster recovery plan. Don't rely solely on one media device for all your backups. Follow the 3-2-1 rule, which states you should have three different copies of your data, using two different media, and store one copy offsite. The 3-2-1 rule ensures your data is recoverable no matter the circumstances.
Storage
Physical security for your media assets is a must. Data tapes, portable hard drives, etc. should always be stored in a secure offsite location when not in use. A media vault offers your backup media unparalleled protection from unauthorised access, fires, floods and natural disasters. Find a data vault that offers following features:
heat- and fire-resistant paneling
temperature and humidity regulation systems
security monitoring and entry control systems
Validation
Don't wait until a disaster occurs to find out whether you can restore your data. Periodically test the integrity of your backup assets to ensure data recoverability. A trusted data backup and rotation provider will align media retrieval and delivery with your disaster recovery testing routine and requirements.
Final disposition
Every media asset has a finite lifespan. The disposal of your data should adhere to your information retention policy. When your media assets reach their final disposition dates, remember that even after you erase data from them, a footprint of sensitive data is left behind. To make sure your final disposition practices are thorough and secure, us a secure destruction service.
Please contact the File Queen for a free consultation or further information filequeen@archivestorage.net