Three technology tools to build a virtual law firm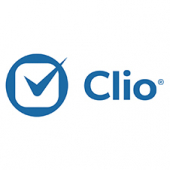 Download the PDF on building a virtual law firm by Clio in full here (you will be asked to register your details on the next page).
As the landscape surrounding legal services continues to evolve, lawyers are turning increasingly to virtual law firms to remain competitive, control costs and elevate their level of service to clients.
Whether starting their own practice, competing with unbundled legal services, or growing an established firm based on cash flow, lawyers have found that virtualizing their practices can lead to several perceptible benefits, including:
1. Improved productivity/efficiency
2. Increased flexibility
3. Cost-Efficacy
Client awareness of virtual legal services, such as online communication and document sharing, also seems to be aligning with the growing number of firms that are providing some of their services in a virtual capacity.
Technological Solutions- and their application within a virtual law firm
While the logistics of operating a virtual law firm are generally less complex than those of a physical practice, operating virtually comes with its own idiosyncrasies. Contrary to a traditional "bricks and mortar" law office where up-front capital outlays are poured into fixed costs like commercial office space and full-time administrative overhead, a virtual law firm revolves around technology tools and processes designed to minimize risk and fixed expenses.
From an operational context, technological solutions can support, augment or reform the following key areas for a virtual law firm:
1. Client Communication
2. Document Management
3. Practice Management