4 Crucial Parts of a Secure Information Disposal Plan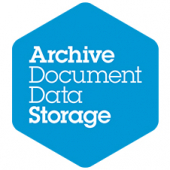 What would happen if confidential documents were stolen from your business waste receptacles? Could your business recover from the financial and legal damage a privacy breach would cause? To avoid such a predicament, here are four crucial parts of a secure information disposal plan:
1. A schedule
The longer files and data are kept unnecessarily, the greater your chances of identity theft and business fraud. Besides forming the basis of a sound record retention management policy, regular disposal of documents reduces privacy breach risks for your organisation. With a secure destruction service, locked containers are placed next to printers, photocopiers and in other high-traffic office areas, making it easy for your employees to promptly dispose of documents that could otherwise be a data breach risk. With a scheduled shredding service, you choose weekly, fortnightly, or monthly service. Your documents are collected and shredded on schedule, every time.
2. Security
Privacy protection can't be guaranteed when documents are disposed of in-house. Because paper shredders are prone to paper jams and other maintenance issues, they are considered unreliable and are commonly under-utilised. It's quicker for your staff to toss documents in a waste or recycling bin rather than shred them, and too often, sensitive documents are tossed out this way, whole and readable by anyone once they leave your building. Outsourcing your paper shredding to a secure destruction provider helps eliminate this negligent habit by providing convenient collection containers that make information protection easy. Once in the bin, you know your files will be destroyed beyond recognition at your next pickup.
3. Verification
It's not enough to take your employees' word that they have shredded sensitive documents. The best information disposal plans have a verifiable method for confirming documents are destroyed securely and in accordance with retention guidelines. When you use a secure destruction service, you receive a Certificate of Destruction immediately after shredding takes place, which offers written legal evidence that your information was destroyed according to the law.
4. GDPR Compliance
Non-compliant document disposal increases legal exposure for your business. The General Data Protection Regulation (GDPR) states, "Personal data processed for any purpose or purposes shall not be kept for longer than is necessary for that purpose or purposes." Failure to comply with the act can result in criminal prosecution or monetary penalties of up to £500,000. These penalties may include the following additional repercussions:
monetary compensation to individuals affected

negative press coverage

loss of client and shareholder confidence

permanently damaged business reputation
A verifiable and auditable document disposal process eliminates these consequences by ensuring GDPR compliance.
Protect your clients, employees, and the financial well-being of your business by implementing these four things in your document disposal plan.
Archive Document Data Storage (ADDS) provides records and information management solutions for businesses throughout London, Bristol, Bath, and Swindon. Please contact the File Queen for a free consultation or further information filequeen@archivestorage.net