5 good reasons to have a paperless office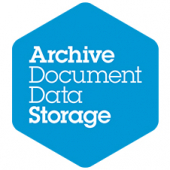 From time to time, everyone needs a little motivation. If you're on the fence about going paperless, we're here to help. Here are five good reasons to have a paperless office:
1. Better information tracking
Keeping tabs on paper records is challenging. If someone retrieves a file and forgets to return it, important business information can be lost for days or weeks. Digital files are much easier to track. When your records are scanned and stored with an e-document hosting solution, you always know where your information is, who accessed it and when.
2. More space for productivity and profitability
Commercial office space in the UK is expensive, so you need to use it as efficiently as possible. Going paperless allows you to get rid of bulky filing cabinets and records cartons and make room for personnel who drive business productivity and profitability. After your files are digitised, they're electronically transferred to your preferred hard drive, server, or cloud application, making your information much more cost-effective to store, manage and access.
3. Faster file accessibility
Paper-based file retrieval processes are sluggish at best. Every time you need a file, you have to leave your desk and track it down. By contrast, document scanning allows your information to be found with a click of a computer mouse. Optical character recognition (OCR) used during the scanning process allows you to pinpoint information with easy keyword searches. This way, your organisation gains a streamlined workflow process and your clients receive quick, responsive customer service.
4. Seamless teamwork
Paper-dependency stifles collaboration. If multiple people are working on one paper document, multiple copies have to be printed. And when revisions or changes are made, even more copies are printed. The collaborative process is also dependent on all team members being physically present in one location.
In a paperless office, collaboration thrives. Digitised documents can be remotely accessed from any internet-connected device. Important files can be revised and edited simultaneously by multiple users, in different time zones, to aid with:
• timely project completion
• improved innovation
• efficient idea-sharing and implementation
5. A greener business and a healthier planet
A paperless office also greens your business and helps the environment. Your office consumes less paper resources, relies less on toxic printer inks and toners that cause environmental damage, and reduces its energy consumption. As a result, there's less paper waste in our landfills, cleaner waterways to enjoy, and healthier air to breathe.
What are you waiting for? Knowing these five benefits, having a paperless office is the next logical step!
Archive Document Data Storage (ADDS) provides document scanning solutions for businesses in London, Bristol, Bath and Swindon. Please contact the File Queen for a free consultation or further information filequeen@archivestorage.net