ADDS advises on implementing a records retention programme for your business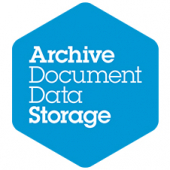 Every successful business must have a records retention programme. Not only is it a legal and often regulatory obligation but doing so also helps facilitate more streamlined business operations. The cost associated with storing and managing records internally represents significant overhead expenditure for most organisations. Also, because records retention lies outside the core competency of a great many companies, substandard methods for maintaining and preserving documents can result in the following:
poor customer service
increased administrative costs
data breaches
Implementing a record retention program for your business can seem like an overwhelming task, but once you understand several key steps, it turns out to be easier than you thought.
Utilise the knowledge of your team
The greatest wealth of information exists within the walls of your companies. Draw upon your experienced team members' collective knowledge; probably, they know how long certain records will need to be retained. It's important to understand that document retention is a company-wide, collective effort that needs to include all stakeholders, including the following business units:
Financial
Accounting
Human Resources
Information Technology
Securing buy-in from your team allows the rest of your record retention plan to follow easily!
Seek outside expertise
Once retention data has been gathered, verify legal and regulatory requirements with experts outside your organisation. This will include your legal advisor as well as document storage and destruction solution companies. If your company operates within a regulated industry, you may have contracts or certification requirements that require strict retention policies.
Draft a formal written policy
It's important that all departments are on the same page when adhering to document retention policies and procedures. Your company's policy should include:
retention periods based on document type and content
procedures for sending and retrieving records from off-site storage
document destruction protocols
litigation hold procedures.
Before implementation, you'll want to provide your employees with training so they are able to execute the company plan with relative ease. Your record storage and management vendor can offer a key component in the form of personalised training on records management software. Once your policy has been implemented, audits should be conducted on a regular basis to identify any necessary adaptations or revisions.
Don't forget your electronic content
Your digital information may be subject to the same legal and regulatory requirements as your hard copy records. Therefore, it's necessary to provide for the protection and preservation of your electronic records. Your information and records management provider can offer a cost-effective and secure method of safeguarding your electronic data throughout the retention lifecycle by using the following solutions:
Disaster recovery plan formulation
Data tape rotation
Off-site information asset storage
ADDS provides information and records management solutions to businesses throughout London, Bristol, Bath, and Swindon.