ADDS answers to your frequently asked questions about tape rotation and storage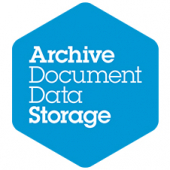 While data protection isn't rocket science, we suggest that you consider it carefully when creating a plan for your business. It's especially important to know the details of how to best manage your backup tape rotation and storage. To get you started in the right direction, here are answers to your most frequently asked questions about backup tape rotation and storage:
Q: How often should I rotate my backup tapes?
A: Every organisation is different. A media rotation plan should align with your backup schedule. The best data protection strategy is a combination of daily, weekly and monthly backup and rotation. Your data tape rotation partner can assess your backup needs and provide a customised media rotation strategy for your business.
Q: How are my backup tapes stored offsite?
A: In a purpose-built offsite facility, your backup tapes are stored in a data vault that protects them from fire, water damage and natural disasters. The facility should be equipped with the following technology:
heat and fire-resistant paneling
temperature and humidity regulation systems
gas-based fire suppression
security monitoring and entry control systems
Only screened data protection professionals have access to the data vault. Specialised tape management and barcode technology is used to monitor the movement of each tape and ensures a continuous chain of custody during rotation.
Q: What do I need to do to prepare my tapes for rotation and storage?
A: After backup, eject your tapes from the hard drive. Apply barcodes to your media; this enables tracking of your data tapes during rotation. Your tape rotation and storage partner can provide specialised transport cases to keep your media organised and protected while awaiting transfer to the data vault. Be sure to store the transport cases in a secure, climate-controlled environment until they are picked up.
Q: In the event of an emergency, how quickly can I access my media?
A: With a reliable data protection partner, you have quick, unlimited access to your media. During a data loss emergency, your backup tapes can typically be delivered to your office or hot site in as little as three hours, and your media can be accessible after normal business hours, on the weekends and even during holidays.
Q: What should I do with my old data tapes?
A: Since thieves can steal data from improperly-discarded tapes, it is important to use a media destruction service to dispose of them securely. Data rotation providers collect your old media and record the serial number from each device. Your data tapes are then transported to a shredding plant for secure destruction. Afterwards, you are issued a Certificate of Destruction so you can rest assured that your data is completely destroyed.
Having the answers to your tape rotation and storage questions is the first step toward implementing a data protection strategy.