Archive Document Data Storage: Are you keeping the right business records?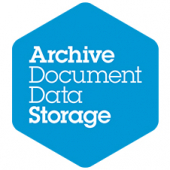 It can be a challenge to understand which business records to keep and how to manage them. Here, we describe the importance of keeping the right records and the specific record keeping requirements for your business.
Why record keeping is important
Good record keeping is important for many reasons. First, it helps you stay productive. As a business owner you have many files and documents to track, including employee and customer records. A strong record keeping system allows for prime efficiency so you can maintain a positive relationship with your staff and clients. Second, good record keeping is required by the law. Every business is legally required to file tax returns and maintain accurate financial information. Keeping your records in order helps you avoid fines and penalties for not keeping adequate records. Third, good record keeping makes financial sense. It helps you track and minimise expenses, manage customer payments and invoices and fortify your overall accounting practises.
Private limited companies' responsibilities
All private limited companies in the UK are required to keep a record of income and expenditures. They must also maintain articles of association, share certificates and registers of directors and members. If your business is a private limited company, you may also be required to keep the following records:
records of resolutions
meeting minutes
service contracts
stock inventory
records of goods and services sold and bought
Each record must be kept for a minimum of six years.
Self-employment
If self-employed, you are also required to keep your business records for six years. Most of these records are related to your tax filing requirements and personal income including:
invoices
payment and expense receipts
evidence of capital gains
bank interest statements
employee wage statements
GOV.UK is an excellent resource for understanding your record keeping requirements as a self-employed proprietor.
Where to keep your records
No matter what type of company you have, it's important to store your records in a safe and secure location. Choosing the right storage solution means considering the following risks and factors:
theft
fire, flood and natural disasters
accessibility
A professional records centre is specially designed to protect your records and make them easily accessible. All files are stored on high-density shelving units protecting them from dust, debris and moisture. Climate control and fire detection and prevention systems ensure long-term preservation and protection of your documents. Each carton or file is tracked with barcode technology. A secure web-based system allows you to view your record inventory, manage its retention and request documents as needed. When your request is received, your records are hand delivered to your office or sent digitally with a Scan on Demand solution.
There are many factors to consider when making decisions about how to manage your business records. Follow the points outlined in this document—including which documents to keep, how long to keep them, and where to keep them—and you'll be well on your way to overcoming the challenge of how to maintain good business records.
Archive Document Data Storage (ADDS) provides record and information management solutions for businesses throughout London, Bristol, Bath, and Swindon. For more information, please contact us by phone or complete the form on this page.
Please contact the File Queen for a free consultation or further information filequeen@archivestorage.net.