Ask the Microsoft Teams experts: expediting Teams rollouts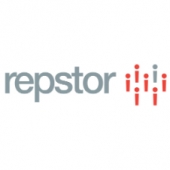 Microsoft Teams use continues to soar as more employees are called to work from home, to help slow the spread of Covid-19. According to Microsoft's latest figures, there are now 44 million daily users of Teams globally, who generated 900 million meeting and calling minutes collectively via the platform – per day – over the last week.
But where does the surge in demand for Teams leave IT/information managers? To preserve productivity, the immediate priority must be to get users up and running quickly on Teams (assuming they are not already habitual users of the collaboration and chat platform as part of their everyday Office 365-based activities).
Fortunately, this needn't mean sacrificing information management. By setting a few simple housekeeping rules up front, IT administrators can reinstate information compliance after the fact.
Here's how.
First enable, then control.
Try not to panic about uncontrolled Teams take-up. While remote-access systems are creaking under the strain, cloud-based Teams is ideal for high numbers of people suddenly needing to work remotely (and Microsoft is investing heavily in data centre expansion to keep pace with demand).
Many organisations already have Teams cued up and ready to go as part of their Office 365 package, even if the application hasn't been used extensively until now. Although it might have been preferable to plan the rollout and give users some preliminary training, the software is intuitive and easy to use from day one. So get them up and running first; you can introduce any information policy compliance and security measures retrospectively. (Our software can help with this.)
Create structure through meaningful Team/chat names.
The more casual 'chat' element of Teams could invite problems later if discussions are about specific projects or customer cases, and they involve document sharing. Ideally, people should create proper 'Teams' to keep discussions and content linked and coordinated.
To cover all eventualities, encourage creators of discussions or Teams to use meaningful names to describe them. This will make it easier to 'tidy up' content later – simplifying the process of searching for and filing documents and updated information. If a Team or discussion relates to a client case number or project name, for instance, including that reference information in the name will make it possible to map conversations and files to related pieces of work, and store them in the correct document/content repository back at base.
Rather than name a chat or Team after the people involved, then, encourage employees to name them after the given topic/client/project ID.
Reassure rather than restrict users.
Considerations should as whether to restrict external sharing, and other security and privacy measures, can be dealt with once users are up and running and using Teams confidently and productively. In the meantime, maximise the Teams set-up to influence how people use it, and to build their confidence that they are 'doing it right'. This will help to reassure employees as they experiment with the software and discover how it can help them do their jobs more effectively.
Tabs such as Conversation View and Files View will be displayed by default, but consider which other features you want to add on the start-up page – for example Planner, to aid task management; and/or OneNote for free-form information gathering and multi-user collaboration. Setting out a clear structure for users to follow will help ensure that the Teams rollout goes the way you want it to, even if the opportunity to 'train' employees has been compromised by the need for speed.
A tailored 'welcome screen' is a good idea for steering users towards preferred practice. You could include guidance and useful links in an initial conversation topic as part of a new Team, for instance. Microsoft suggests a page like this, which you could adapt with your own messaging/tips:
Welcome to Microsoft Teams for <insert_company_name>. Teams is a chat-based workspace that brings together chat, files, people, and tools in one place.
We created a team called "Get to know Teams" to get you started. Use it to experiment, ask questions, and discover the possibilities of Teams.
To join, click <link to the team>.