Ask the Microsoft Teams experts at Repstor: empowering home workers – Legal Teams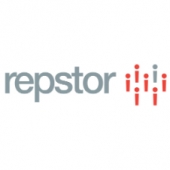 How can we empower our legal teams to collaborate on matters at home using Teams, without undermining our office document management system where all content resides?
MS Teams usage, already at dizzy heights, is going through the roof as a result of the call for more people to work from home. In recent days, MS Teams activity has soared by 500 per cent, a trend that is likely to continue as people adapt their working habits to the 'new normal'. The surge in Teams use is not surprising: the platform is designed for remote collaboration – supporting both formal and ad-hoc communications and document-sharing to maximise productivity.
In this new series of short, practical articles, I'll be addressing some of the common questions information managers have as they try to strike the right balance between rapidly providing flexible support for the way people need to work, and maintaining information policy compliance.
At Repstor, as well as being experienced experts in optimising Office 365 and MS Teams productivity and information control, we are very adept at working from home, having moved all of our activities, even software development, into the cloud as part of our preparations for ISO/IEC 27001.
In this first article, I'll be looking at the specific challenges facing law firms as they set up teams to work from home, using Teams connected to office-based document management systems (DMSs).
So here goes, my first article to help you get the most out of Microsoft Teams
How can we get our legal professionals up and running so they can create and collaborate on documents remotely using MS Teams, without creating chaos in matter management?
Discussing, creating and sharing matter-related information via Teams' chat facility may move workflow forward temporarily, but unless this activity is linked back to the core information/matter management repository, the longer-term value will be compromised and the firm could soon lose control of matter status, as well as information compliance.
Here's a practical way forward:
1. Start by mapping the content destined for collaboration in designated Teams, then create a connection so that related files and correspondence, and any updates, remain closely linked.
2. To maximise flexibility, allow Teams to be created on demand, or automatically for active matters, using the platform's security controls to determine who can see Teams and gain information access.
a. This allows firms to keep access to sensitive matter content stored in the central DMS restricted, as appropriate. For instance, you may want to ensure that only colleagues working on a matter can see certain information/join particular Teams.
b. Matter-linked Teams can be set up as discoverable (searchable) or hidden; they can also be made Public (open for others to join) or Private (users will need to request membership to gain access). You'll also be able to ensure full visibility of who asks to join a Team or gain access to matter-related information.
3. Once set up, colleagues can collaborate and use Teams – filing, co-authoring and editing documents from Teams, discussing matters and sharing related information.
4. For richer functionality, it's worth connecting in other Office 365 facilities such as MS Planner so colleagues can more easily manage and track tasks.
5. Legal colleagues can continue to use Teams as their default collaboration forum, confident that they can later extract all recent information and output it back to the DMS.
Rapid yet controlled deployment of Teams to remote legal professionals protects the office-based DMS as the default content store across the matter lifecycle, while enabling maximum collaboration, document co-authoring and anything else that dispersed teams may need to do.
Why not the VPN route?
Using MS Teams as the basis for controlled and secure collaboration is a more practical solution than trying to set up virtual private networks (VPNs), which are not designed to be used en masse and are liable to crash if overstretched. Remote Teams performance is optimised too, as a cloud-first collaboration platform attracting heavy investment from Microsoft. For instance, content and services can be cached closer to users, to accelerate data centre access/response times.
We will expand on this advice in our upcoming webinar on April 7th. You can register here for this and future webinars and fill your boots on our new articles and Microsoft Teams resources.