Baskerville Drummond – Silly business processes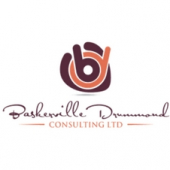 I recently had an email from Microsoft Bing Places requesting that I ensure our company registration record was up-to-date. The experience which followed was a good reminder of the frustrations of users when dealing with inefficient processes delivered by IT solutions.
To be honest I can't even remember registering for Bing Places and hadn't thought to update the registration when we moved offices last year. I certainly didn't have a Bing Places account to make the changes.
There then followed one of the most ridiculous processes I've ever experienced.
I visited the Bing portal to "claim" Baskerville Drummond's registration record and to make the required changes to the office phone number and address
Then I had to "associate" my "Bing Business" record with my Microsoft account
Once the Bing record was "linked" to my account I went to change the office phone number and office address
Shortly afterwards I received an email stating that someone had changed the Bing record
I had to logon to the Bing Portal again for the second time to prove it was me who'd made the changes. At this time, I had to make the changes again
I then received a phone call on my mobile number from an automated "call handler" where I had to confirm via various menu options that I had made the changes
I then received a phone call on the new DDI number to again confirm that the number was correct
Read the full article here.