Blue Car Technologies: Bespoke software development capabilities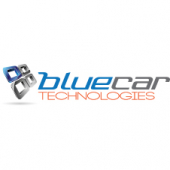 Innovative Software Solutions
A market leader in innovative and unique products that improve day to day efficiency. We provide solutions to business problems and offer businesses savings in terms of cost and time.
Integration Services
Facing challenges when integrating best of breed systems? We have a proven track record in integrating enterprise line of business platforms to pull together information from a variety of data sources, and improve user working.
Microsoft Windows
We have expertise on front and back end technologies and can build your application with a variety of technologies such as .NET, WPF, Microsoft SQL, Office 365, SharePoint, Windows and Web Services.
Web Application Development
Building functionality rich Web Applications is challenging work. We have expertise using ASP.NET/ MVC, Angular, Bootstrap and a variety for JavaScript frameworks to help you meet your requirements.
Our Happy Clients
European Court of Human Rights
"Blue Car Technologies provide the Court with .NET development expertise for our case management system (CMIS) which manages all of the Court's cases on a day-to-day basis and is the cornerstone of our entire IT system." - Francis Doherty, head of IT
Bird & Bird
"Thanks to the Blue Car product, signed versions of documents are automatically stored in the document management system, together with an electronic receipt that lists IP addresses and other key details" - Mark Mountford, head of business solutions
Bluebird Services
"Blue Car Technologies provided us with bespoke software development services to create a streamlined digital dictation workflow, transcription and document production service. Blue Car provides excellent ongoing support, advice and ideas for future development." - Jayne Smith, managing director
Download Blue Car Technology's printable bespoke software development collateral