Clearing up cloud: Converge TS CEO Nigel Wright on cloud-first strategy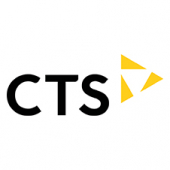 Smarter working means enabling flexibility, creating modern work spaces and maximising returns from your use of new and existing IT systems. It's no surprise that cloud-first strategies have boomed across the globe as businesses seek to gain an edge on the competition.
Nigel Wright, CEO at Converge Technology Specialists, says: "The SME legal market is coming to terms with the changing landscapes – and many forward-thinking firms now understand why they need to adapt to the future of 'modern' law."
Managing IT, data and digital processes effectively will be a big factor in determining the firms which succeed and those that fall behind in the next few years, he adds.
"The challenge firms are currently experiencing is how. There are myriad options associated with driving success, but an equal number of threats. With the right planning and guidance firms can develop a cloud-first strategy that future-proofs their business and drives real bottom-line value.
Change in appetite
Cloud-first strategies are growing in the SME legal space – most accept that some, if not all, of their infrastructure and applications will move offsite over the next few years. The most common move for SMEs right now will be their practice management system (PMS) – a vital part of smooth-sailing business for a law firm. Many of these systems are close to end of life and firms are taking this opportunity to explore the option of purchasing a PMS hosted in the cloud.
Wright says: "Three years ago many of our cloud conversations with the market focused on security and data residency concerns. Now firms have already decided that they want to transition to the cloud but are working through how they do that."
There are a lot of reasons for this shift, including mobility of staff, evolving skillsets required for newer technology, and cost savings, he says.
However, many firms will move their systems piecemeal to the cloud, and develop a 'hybrid' model. Many firms may retain a hybrid infrastructure while others will eventually move to a fully offsite cloud environment, driven by the fact that some legacy systems will take longer or be incompatible with an offsite move.
"We're also seeing that forward-thinking internal IT teams want to focus on value-added activities, rather than spend time and resource on keeping the lights on."
Because of this change to a more strategic focus by IT teams, more of firms' resources are being leveraged to drive fee-earner productivity across the board. In order to achieve that, Wright says, Converge TS engages with firms to provide consultancy advice, which guides their IT strategy.
"Whether you're going to move public, private or hybrid, we can work with internal IT teams to help design what that looks like, specific to the firm's individual needs."
Designing the right cloud strategy will be vital to a law firm's future. Another huge aspect going forward, of course, is security and mitigation of cyber threats – firms are trying to build in solutions today that will then continue to be developed and utilised over a number of years.
He says: "Our security operations centre and associated services have been designed specifically with law firms in mind to help with the ongoing management of cyber threats."
Wright adds that though these aren't specifically related to the General Data Protection Regulation (GDPR), it's a step in the right direction. "If firms adopt best practice, it actually mitigates a lot of threats, helping them to become GDPR-compliant. Generally, having a security and cyber threat management service dovetails into their overall cloud-first strategy piece."
Engage to succeed
Engagement is key to building a successful cloud strategy, he says. Now that the market is more comfortable with the idea of cloud, the next question is how to progress. "Get your planning right – work with an IT provider who has extensive legal sector experience. This will make building and initiating your cloud strategy all the more effective."
One key challenge is overcoming difficulties associated with legacy hardware and software. There are investment lifecycles and associated return-on-investment expectations but there are ways to design a cloud-based strategy to work with those challenges, Wright says.
An early stage cloud assessment can be hugely beneficial. This would look at the whole span of the firm's infrastructure, software, systems and processes; it would define what is capable of moving, if there's a business need, examine expectations and create a timeline.
And, Wright says, a key output of the review should be a technology roadmap over a three to five-year timeframe.
"Clear planning is key before embarking on major projects in order to maximise speed of project delivery, application compatibility and alignment with the overall business strategy."
Forward-thinking SME law firms are stepping up their game and embracing the benefits of a cloud-first strategy as a key differentiator in an increasingly digital world.
This article appeared in the May 2018 edition of LPM Magazine. Read the full edition of LPM May: Got talent? here.