Clio's 5 simple tips for the LinkedIn solicitor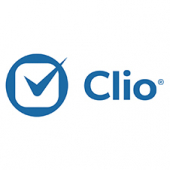 Are you LinkedIn? If not, perhaps you should be. Consider this mind boggling statistic: there are over 300 million professionals on LinkedIn. That's roughly the same size as the entire population of the United States of America.
Social media is big in the world of 2014. Vital, some might say. But unlike Facebook, Twitter, or Instagram, citizens of LinkedIn are not posting photos of their cat, yammering about Justin Bieber, or sharing photos of their lunch; these folks are getting down to business. From Barack Obama to Richard Branson, people are turning to LinkedIn for ideas, inspiration, connections, and business opportunities. The one thing they aren't doing so much of? Looking for jobs. Dispelling a myth that the site is "just for job seekers", LinkedIn reports that only 15% of their members are actively seeking employment. The other 85% are there for other reasons. And that includes clients searching for legal services.
As a solicitor, then, LinkedIn represents a massive opportunity to seek out and find legal work, and have it find you. So how do you get the most out it? Well, like an awkward relationship on Facebook, it's complicated. But here are five easy ways you can make the most of your LinkedIn profile.
Picture Perfect
LinkedIn profiles that have a photograph are more likely to be viewed than those without a photo. But it means having the right photo to project the image you want potential clients to see. That means keeping it professional and current, and of yourself. No photos of your pet, your spouse, your kids, nor should you have photos of you at parties or on vacations, photos that have clearly cropped out others, and you should never ever have a selfie of you behind the wheel of your car. If you can, get a professional to take a proper headshot. But by all means, make it as professional as possible.
Add Professional Headline Here
Many people are tempted to put their job title and company and that works in a lot of cases. But as a solicitor, it is better for you to consider your area of practice and where you do business. You may be proud to be a partner at the law firm of Smith & Doe, but not every prospect will necessarily be able to find you that way. It is a better idea to present yourself as "a London based solicitor specialising in family law" or as "an experienced solicitor helping small businesses in London find success". The firm and title can come in your profile where you highlight your experience.
Get to the Point
One of the most important factors will be your biography and experience. But a lengthy list of transactions and court cases is not necessarily what you want to present. Major cases should be highlighted, but think brevity. Certainly, there is a balance to be struck. Your goal is to show that you have the knowledge, insight, experience, and the chops to get the job done, but overwhelming people with the minutia of every detail of your career will scare them off to your competitors, if it hasn't just bored them. Choosing a solicitor is a difficult experience for most people. They want someone they can relate to and who will explain the law and their options in terms they can understand. With more and more people turning to internet searches to find a solicitor, having the right profile write-up is essential.
The Engagement Factor
Depending on your type of practice, you're going to want to get involved in LinkedIn and be active on it. Some easy steps to that are to join LinkedIn groups relevant to your practice and the region in which you practice. Local business organisations, for one. Or broader law associations are another. Consider what your practice is, join some groups, and both monitor and contribute to the discussion. And of course, use your own profile to share updates and content and follow and connect with clients and potential clients, where appropriate.
What's the Frequency?
But when you do post, don't go overboard. Relevance is your friend. Updating your status or sharing content every three hours is not going to win you a lot of allies on LinkedIn. That works on Twitter, but has the opposite effect on LinkedIn. Perhaps an update or a share once a week or every so many days. Just keep it relevant to your practice and the type of clients you want to attract.
Easy as Pie
To put it frankly, LinkedIn is easy. It really only takes a few moments of your time to share and review content and it will help to profile you as a solicitor in the know. Just make sure you have an open profile and methods for people to contact you. Being a hidden member is not going to help your client development efforts. You can build it, but they won't come if they can't find you. And with hundreds of millions of eyes scanning LinkedIn, you don't want to be overlooked and miss out on your slice of that enormous pie.