Converge TS - Questions to ask when creating the IT platform for your new software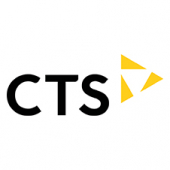 Today the legal sector depends on a multitude of software to deliver its complex services in a way that is as efficient as possible. Building a robust, high performance IT infrastructure is essential to this.
But setting up this infrastructure can be challenging and time consuming. Mistakes can be costly, risking downtime and putting increasing pressure on already stretched IT departments.
To help, we have identified three core questions around infrastructure setup that you can ask of yourself to better assess your firm's competency in these areas.
1. How Will You Ensure Reliability and Performance of the Infrastructure?
Before investing in new devices or technology, consider how it will contribute to the wider needs of the business. The way in which you set up the infrastructure should relate directly to the needs of the firm and the service levels required.
Newer applications can require significantly more resource than older solutions, in terms of hardware, software licenses, storage and management costs. When moving to new Practice Management Software, many firms take this opportunity to transition to a cloud-based solution, improving accessibility, reliability and making costs more predictable in the long run.
The performance of the software application is only as good as the platform it's are hosted on, so you need the help of a specialist to accurately estimate the level of resource required and to design the platform for optimum performance with your specific application. Your software provider will give you a suggested spec but often this can result in your environment being significantly over or under resourced so you need to be careful here to obtain the right information.
Before investing in new devices or technology, consider how it will develop the capabilities of the infrastructure and contribute to the wider needs of the business
Your equipment should be relatively new and covered by warranties and support agreements to reduce the risk of equipment failure during the project.
There is also the question of connectivity. Your network's performance will depend on new platforms and applications being able to communicate with existing infrastructure. Before starting the project, you need to be able to ensure there's connectivity between each environment.
Whenever you set up or upgrade the infrastructure, take the time to complete a review of your security systems and make sure you have the right tools in place to protect your data. Email security services or Two Factor Authentication for example are now affordable and relatively easy to implement. Often, the benefit of reducing the risk of reputational damage of a data breach will far outweigh the cost any security investments you make.
2. Have You Designed and Tested a Disaster Recovery Plan?
Few businesses can afford hours of network downtime and the legal sector is no exception. A disaster recovery plan enables your firm to get back on its feet rapidly and smoothly in the event of a system-wide issue, such as those that can arise when setting up or upgrading the infrastructure.
If you are planning changes to the infrastructure, creating a disaster recovery plan should be one of the first steps you take. It should cover the current system, as well as the new solution, throughout all stages of the project, providing a safety net that gives you the ability to roll back to a previous version or update should an issue arise.
When considering solutions, we recommend that you bear in mind your firm's SLAs, data retention policies, RTOs (Recovery Time Objectives), and RPOs (Recovery Point Objectives). Considering these points will help you to create a disaster recovery plan that is both effective and tailored to the requirements of your firm.
If you require continuous data protection and the ability to recover from disaster in minutes, the cost of your solution will reflect this. Therefore, you need to understand the true cost of downtime and make a commercial decision based on the level of risk.
Application capabilities will also play a part. Many enterprise level legal software applications have a single database architecture so you need to select a solution that supports this.
3. Do You Have the Skills and Capacity to Maintain and Manage Your New Environment?
Some firms maintain their own IT equipment and hire personnel to keep IT infrastructure up and running, while others rely on the support of technology partners to deal with escalating management and maintenance costs.
Your firm might have the means to manage its own infrastructure if it has access to all the right technology for its application and a team that knows how to configure and use it. Vendor relationships are equally important, enabling you to get the most from your hardware and software providers.
Few firms find they have the capacity required to design and build new environments while managing other elements of the project, or the contingency plans necessary to keep the project moving when team members are busy or even have to drop out.
Resourcing is a key limiting factor on the success of new applications and the performance of the infrastructure. A team's inability to monitor their environment and whilst also responding rapidly to issues in accordance with strict SLAs can cause projects to stagnate, the impact of which can be felt throughout the firm.
It is for this reason that so many firms use the combination of an in-house team and partner support to ensure their infrastructure is operating to its maximum capabilities, better serving the requirements of the business as a whole.
Is your firm changing its Practice Management Solution?
When implementing new software, you'll typically need to allow at least two years. This ensures there's time to assess requirements, build a comprehensive plan, and manage a smooth transition to your new software, avoiding unnecessary teething issues and downtime.
To help you to manage this project, Converge TS has put together a short guide, taking you through the fundamentals to put together a plan for success. Download it here